Sore Gums: Symptoms, Signs, Causes & Treatment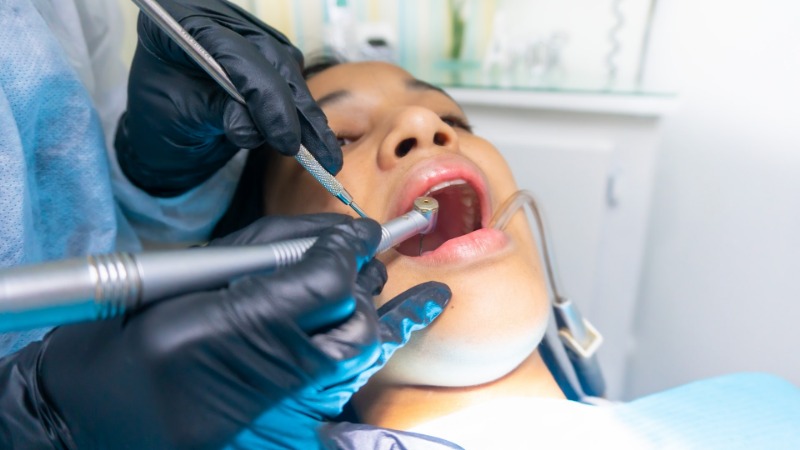 Periodontitis, which is also called gum disease, starts with the growth of bacteria within your mouth. If you don't treat this disease immediately, you might end up losing your teeth because of the tissue destruction that is surrounding your teeth.
Although there has been a lot of debate amongst experts and professionals regarding the difference between periodontitis and gingivitis, the conclusion has remained the same. You need to know that not every gingivitis is similar to that of periodontitis. You can get in touch with our Burbank periodontal dentists to know more about it.
Sore Gums: What Is it?
When you face flossing or brushing in your mouth or feel pain in the gums, you are infected with bacteria that cause sore gums. Most of the time, the inflamed gums will start bleeding when you will be brushing your teeth or floss them. As the pain in the gums is considered severe, this common problem is not addressed by familiar people thinking that it would get resolved by itself. Our studies show that most people across the world believe that this disease need not require any supervision or treatment.
Sore Gums Causes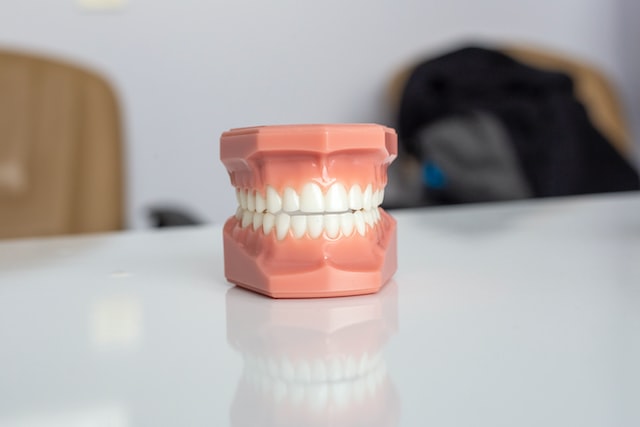 Plaque is the leading cause determined by our professionals that causes these severe gum diseases. Contrary to this fact, many other factors are responsible for creating such diseases. This would include the following:
Hormonal changes – You can spot most sore gum diseases in women who are pregnant or experiencing puberty. Burbank sore gums are also experienced in women experiencing menopause and menstruation. The gums become sensitive during this period because of which they experience such agonizing pain.
Illness – Illness also affects and worsens the condition of the gums within your mouth. This would accompany diseases that cannot be the treatment if left unaddressed in the initial stages. Our dentists in My Dentist Burbank have the right expertise to deal with such conditions at the right time.
Medications- Consuming inappropriate drugs can also cause sore gums. Drugs reduce the amount of saliva that you swallow, which hurts your teeth as well as your gums. Our professionals recommended drinking a lot of fluid when drinking such medications.
Bad Habits – Smoking and drinking alcohol can also cause sore gums. Notably, smoking regularly will make it difficult for your gums to repair by themselves.
Poor hygienic habits – If you don't brush your teeth regularly, you will also experience sore gums. Our Burbank Dentist says that people who don't brush their teeth twice a day make it a lot easier for periodontitis or gingivitis to grow.
Consult Dentist in Burbank If You Notice such Symptoms
Gum diseases start producing a few signs in the early stages; however, there is not much pain when the disease is developing. These are the common symptoms that you can observe that will help you in determining that you are suffering from gum disease:
Swollen gums
Bad taste and smell from mouth
Shifting teeth
Sore Gums Treatment by Burbank Dentist
Our Burbank dentists have the ultimate goal to promote reattachment to teeth that has healthy gums. They help you in reducing the swelling of the gums and other risks associated with infections. They induce many therapies that are nonsurgical to make sure that you don't experience any pain during the treatment. Their treatments would include:
Cleaning the teeth professionally
Scaling of teeth and root planning by deeply cleaning any wounds.
In case of surgery, make sure to perform additional checks for pocket reduction treatment or flat operations.
Soft-tissue grafting
Regenerating guided tissues
Bone Surgeries
Depending on the condition of your disease, our dentists take the necessary measures and follow standard methods of treatment whenever required. You may visit the dental clinic or call 818-578-2332 to book an appointment today to take care of your gum problems.