Braces Burbank: Metal, Ceramic, Invisalign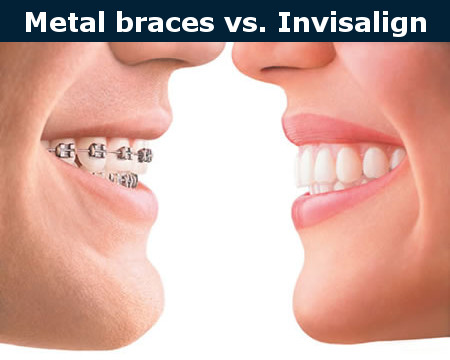 Braces Burbank done right is the slogan of Dr. Sahakyan, who has years of experience in orthodontics. Few people can be proud of their straight, beautiful, smooth and snow-white teeth. But with the development of modern dentistry, these problems are solved quite simply. If you are shy about your unpleasant smile and crooked teeth, use braces. After a while, you will have a beautiful and dazzling smile.
What Are Dental Braces?
Braces are dental structures for the elimination of bite abnormalities and problems with the incorrect position of the teeth. The main types of braces available are external and internal braces. The first is placed on the outer surface of the teeth, and the second is placed on the inner (lingual braces).
Braces consist of three main elements:
braces – locks, which are attached to the teeth

orthodontic arc

ligatures for coupling the arc with locks
Braces are special locks that are fixed on teeth on both sides. Each lock is made individually for each tooth. Bracket systems usually have about twenty locks, some of which are attached to the upper, and some to the lower teeth. Locks on the teeth are connected by a specially fixed arc which always presses slightly on the dentition and corrects it in the right direction. If you want to learn more about how braces could help you, contact Dr. Sahakyan at My Dentist Burbank and schedule a consultation.
How Are Braces Done?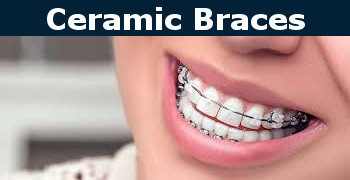 The first stage of braces installation is a thorough preparation, which is carried out for more effective correction. Profile and facial photographs, panoramic images and often an X-ray of the lateral projection of the skull are made. Then, professional cleaning of teeth is carried out. Caries or gum diseases are healed.
A bracket system consisting of locks and arches is attached to the teeth with a special glue. The surface of the dentition is precleaned of pollution with a special paste. On the basis of braces, the orthodontic material is put which creates a lining between a bracket and a teeth.  In the locks attached to the teeth, an arc is inserted. The arc is set weak. But in the process of correction, it is replaced by a more rigid one. The most rigid arcs are pulled through locks at the final stages of treatment. Correction of the dentition can last from six months to two years. The first two or three days may be some discomfort, but over time, the teeth get used to braces and discomfort disappears. The installation of braces is absolutely painless, but the quality and speed of installation depend on the professionalism of a dentist. Call or contact Dr. Sahakyan at My Dentist Burbank who is a well-known orthodontist in Burbank.
At what age can braces be installed?
Children six to seven years are better to install special functional devices that correct the growth of the jaw system. Treatment of the bracket system is possible already in 9-10 years when not all the teeth have changed. It is during this period that permanent teeth are actively growing, which means that braces will be the most effective. Braces can be put even at 60 years.
In the case when you hesitate to wear a bracket system you can choose invisible braces. This type of braces is not noticeable, but it effectively copes with the problems of the oral cavity.
Types of Braces in Burbank
Traditional Metal Braces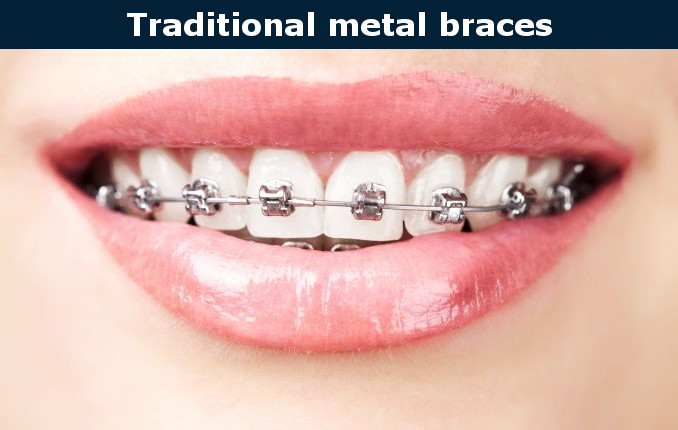 Traditional metal braces are the most durable of all braces for correcting teeth. They are made of stainless steel for medical purposes. Metal braces are visible against the enamel background, as they have a contrasting color.  Due to the reliability and the attractive price, metal braces remain in demand for orthodontists and patients in Burbank.
Advantages of metal braces are:
        

These braces are inexpensive.

        

Solidity, reliability, and strength of the structure.

        

Optimal treatment for bite defects.

        

Easy installation on the teeth.
Ceramic Braces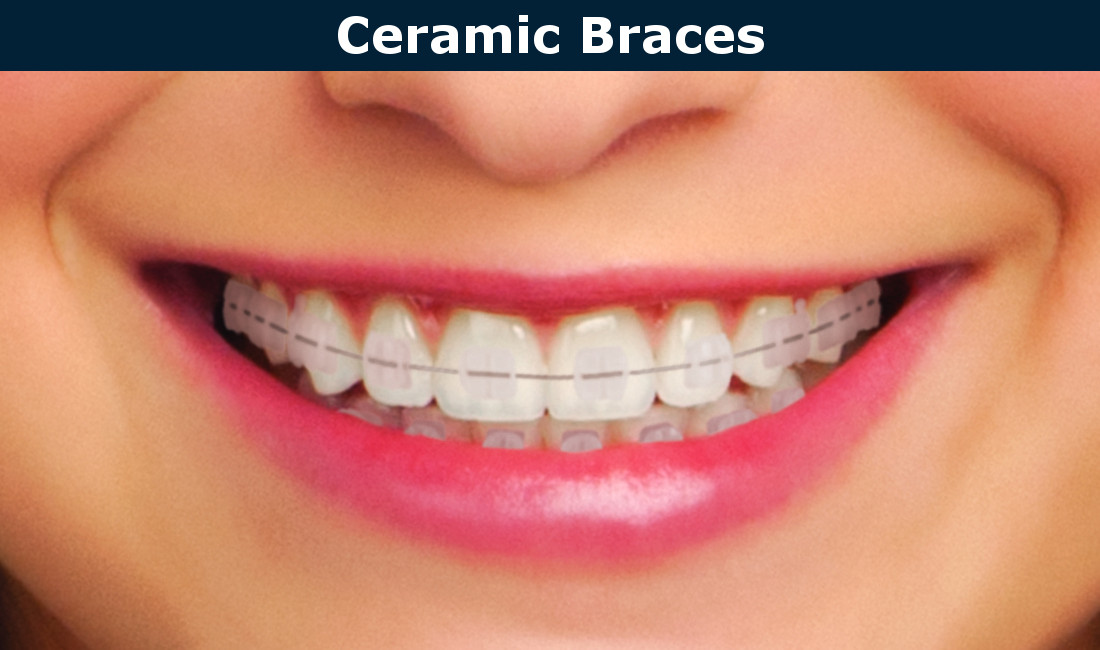 Ceramic braces have a high aesthetics. They are selected for the color of the enamel of natural teeth. They also do not cause allergies. In contrast, ceramic braces are less durable than metal ones. Over time, ceramics are not stained. The ceramic material is not subject to darkening and pigmentation under the influence of food dyes.
Among the advantages of ceramic braces are the aesthetics, convenience, and strength of the devices.
Lingual Braces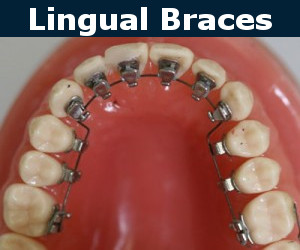 The principle of construction is similar to the vestibular type because it is based on the use of locks and 
arcs. However, they are installed by a lingual system, on the inside of the dentition. Due to the aesthetic effect, these braces are very popular. They are invisible from the outside, require the minimal intervention of the dentist Burbank in the treatment process. With lingual braces it is easier to control the course of changes, and, if necessary, to correct the process. In addition, this design minimizes the risk of mechanical damage to the gums and the development of gingivitis.
Such designs are perfectly safe. Their smooth surface will not hurt the tongue, and a constant saliva washing will protect the teeth from caries. It is easy to adapt to it, so the discomfort with food intake will quickly disappear. They are easy to care for. The treatment time is shortened compared to ceramic braces.
Invisalign Braces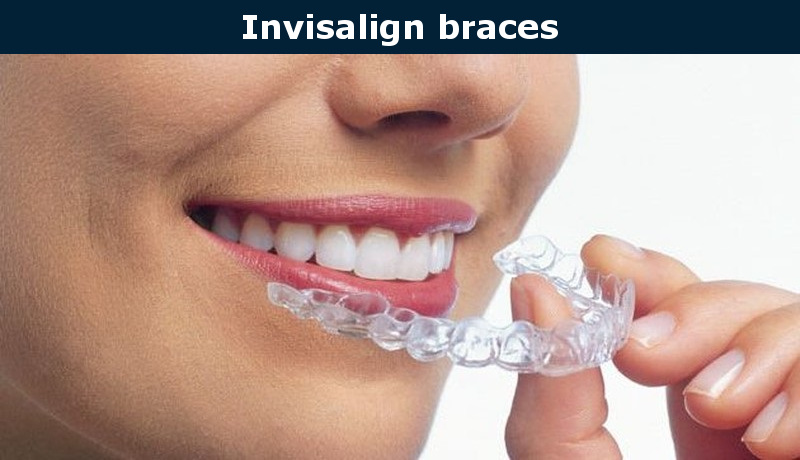 Invisalign is designed to be invisible. This solution is ideal for patients who do not want to use a fixed bracket system. They are made of a resistant thermoplastic material, which has a biocompatibility and hypoallergenic properties. This technique is based on the production of a range of clear aligners designed to completely cover the surface of the teeth. Each aligner will be replaced every two weeks.
Aligners provide much greater comfort and allow you to easily decide on orthodontic treatment. They can be removed while eating and cleaning your teeth. Aligners are almost invisible to those around you from a close distance. They have many advantages, and therefore are popular with both orthodontists and their patients in Burbank.
Advantages of the Invisalign Aligners
Transparent and invisible. There are no metal arcs and staples that could attract the attention of others.

Comfortable to wear. You will forget that you are wearing Aligners, after 2 hours.

Aligners are easy to wear, are not felt and do not hurt the mucous of the mouth.

Easy to use. Just wear them for 20-22 hours a day and visit the orthodontist once a month.

You can clean your teeth in the usual way without any special devices like the irrigator. The likelihood of deposition of plaque, in this case, is minimized, in contrast to bracket systems.

Not harmful to health. You can remove the mouthguards when you need to eat or brush your teeth.

Do not cause allergies. They are made of hypoallergenic materials, so they are suitable for everyone.

There are no restrictions on nutrition and difficulties with biting, chewing food.

The duration of Invisalign treatment in Burbank is about 6-12 months. In the case of severe pathologies, up to a year and a half.
Rules for Wearing Braces
You will have to give up hard and viscous foods, which can damage the braces.

You need to spend more time cleaning your teeth.

The first two or three weeks you will need to get used to brackets, which can bring some discomfort.
How to Properly Care for Braces?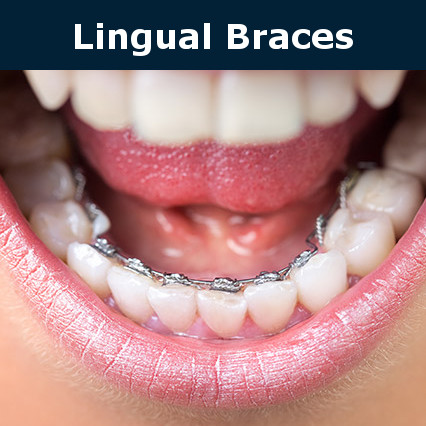 After installing the systems, you must execute the correct diet. A good rule of thumb is to skip any hard, chewy or sticky foods.  Attempting to remove stuck particles of sticky food can damage the enamel. Food should be warm, not burning and not icy. Avoid very large solid pieces that can damage the system.
Flossing after meals will help you get rid of food particles stuck in the wiring of your braces. The usual toothbrush is also important. Use a toothbrush with a soft head, and a toothpaste with a high content of fluoride. Dentist Burbank recommends brushing after every meal. Foods are more likely to get stuck in your braces, promoting the buildup of plaque.
We offer the most advanced treatments such as Invisalign, Lingual braces, metal braces, ceramic braces. If you are concerned about the aesthetics of your teeth, please contact Dr. Sahakyan at My Dentist Burbank to schedule a complimentary consultation and learn about all your orthodontic treatment options. Contact us or call 1-818-578-2332 today.