Welcome to My Dentist Burbank
At My Dentist Burbank, we are committed to providing high-quality dental care in a comfortable and friendly environment. Our experienced team offers a wide range of services, including dental implants, Invisalign, braces, and wisdom tooth extraction. We are proud to serve the Burbank community and help our patients achieve their best smile. If you have any questions, feel free to check out our Frequently Asked Questions.
Schedule Your Appointment Today
Ready to achieve your best smile with My Dentist Burbank? Schedule your appointment today and take the first step towards improved oral health and confidence.
Exceptional Dental Services at My Dentist Burbank

At My Dentist Burbank, we are dedicated to providing top-notch dental care in a warm and welcoming environment. Our team of experienced dentists and staff are committed to delivering personalized service and clinical care of the highest quality.
Dental Implants
Dental implants are a durable and natural-looking solution for missing teeth. The process involves placing a titanium post into the jawbone, which acts as a root for the artificial tooth. This procedure offers numerous benefits such as improved oral health, enhanced appearance, and increased self-esteem. Learn more about dental implants.
Invisalign
Invisalign is a modern alternative to traditional braces. These clear aligners are custom-made to fit your teeth and gradually shift them into the desired position. Invisalign offers several advantages over braces, including comfort, convenience, and discretion. It's easy to remove the aligners for eating, brushing, and flossing, making oral hygiene maintenance a breeze. Discover the benefits of Invisalign.
Wisdom Tooth Extraction
Wisdom tooth extraction is a common procedure performed to remove one or more wisdom teeth. The process is typically straightforward and can alleviate discomfort, prevent future dental issues, and improve oral health. Our team ensures a comfortable and worry-free experience for our patients. Find out what to expect during a wisdom tooth extraction.
Comprehensive Dental Services
From cosmetic dentistry and dental implants to teeth whitening and emergency dentistry, our range of services is designed to meet all your dental needs. We also offer various sedation options for a comfortable and anxiety-free experience.
Customized Treatment Plans
Our dentists in Burbank are skilled in creating customized treatment plans tailored to your unique needs and concerns. We are here to answer any questions you might have about your oral health and smile.
We invite you to contact our friendly dental staff to schedule your consultation with My Dentist Burbank. Experience the difference of personalized, high-quality dental care today.
Why Choose Our Dental Office in Burbank?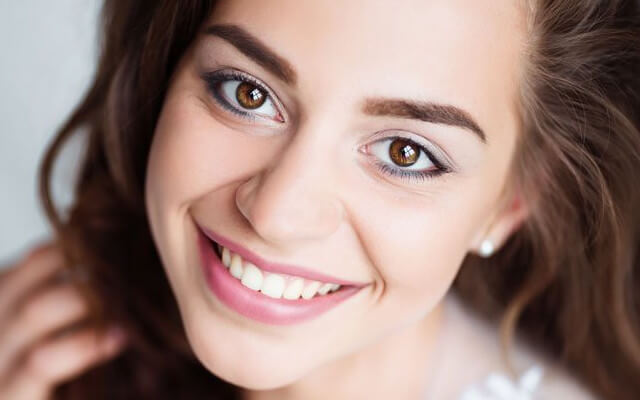 What sets us apart from other dental offices in our area are our experience, skills and knowledge in wide-ranging general dentistry, as well as in cosmetic, emergency and preventive dentistry. We strive to create mutually rewarding long-term relationships based on trust and comfort. Our most important objective is to ensure our patients have optimum oral health and to help them maintain beautiful and healthy smile.
Frequently Asked Questions
What is the process for getting dental implants?
Dental implants are a multi-step process. Initially, a thorough dental examination is conducted to assess the health of your gums and jawbone. If you're a suitable candidate, a titanium post is surgically inserted into your jawbone, which acts as the root of the tooth. After a healing period of a few months, during which the implant fuses with the bone, a custom-made crown is attached to the post. The result is a strong, durable tooth that blends seamlessly with your natural teeth. Learn more.
What are the benefits of Invisalign over traditional braces?
Invisalign offers several advantages over traditional braces. They are virtually invisible, making them a more aesthetically pleasing option. They are also removable, which means you can eat, drink, and clean your teeth without any restrictions. Invisalign aligners are typically more comfortable than braces, with less chance of irritating your gums and cheeks. Learn more.
What should I expect during a wisdom tooth extraction?
Wisdom tooth extraction is a surgical procedure that involves removing one or more of the four permanent adult teeth located at the back corners of your mouth. The procedure is typically performed under local or general anesthesia. After the tooth is removed, you may experience some swelling and discomfort, which can be managed with pain medication and a cold compress. Learn more.
How often should I visit the dentist?
It's commonly recommended that you visit the dentist for a checkup and cleaning twice a year. However, depending on your oral health, you may need to visit more frequently. Regular dental visits are crucial for maintaining good oral health and catching any potential issues early. Learn more.
What should I do in case of a dental emergency?
In case of a dental emergency, it's important to contact your dentist immediately. Most dentists allocate time for emergency procedures. If you're experiencing severe pain, bleeding, or have lost a tooth, it's considered a dental emergency. Until you can see your dentist, try to manage the pain, stop any bleeding, and save any lost teeth if possible. Learn more.