Pediatric Dentistry Burbank

Pediatric dentistry Burbank is the branch of dentistry dealing with children from birth through youth. Treatment of children at My Dentist Burbank is carried out only by the best dentists who have not only high quality but also understand child psychology.
Dr. Sahakyan at My Dentist Burbank provides specialized dental treatment for children in a caring, friendly, fun and safe environment for those in need of a pediatric dentist. Here you will not see children's tears and will not hear children's screams.
Pediatric Dentist Burbank
Pediatric dentists advance the dental health of children as well as serve as learning resources for parents. Pediatric dentists should not only be highly qualified specialists in this field but also need to find a special approach to small patients. To do this, our dental office has the latest equipment, necessary treatment methods, and effective drugs. For each child, our dentists find an individual approach, which allows them to treat kids without fear and pain.
A Special Approach to Treatment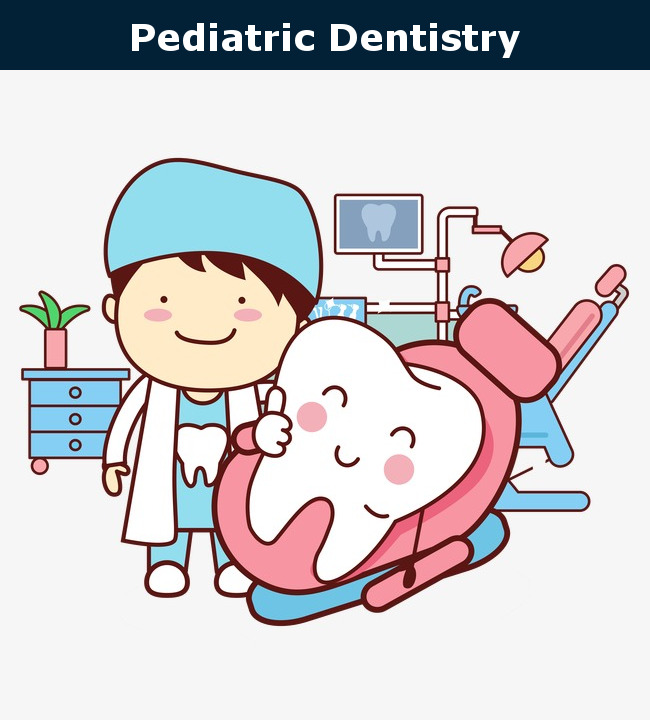 The dentist should not only be well versed in the age-related anatomy, the peculiarities of the appearance of pathologies at different ages but also be an excellent psychologist. Whatever one may say, small patients require a special approach to treatment. It is important that at a young age there is no fear of the dentist, otherwise, in the future, it will be difficult to get rid of the fear. That is why it is recommended that all manipulations be performed under anesthesia, even if it is a simple cavity. And the anesthesia itself needs to be done so that the baby does not see anything and does not even suspect. Good pediatric dentists do not have any sleight of hand. Do not do without reassurance, affectionate persuasion, the game form of treatment. The main thing is for the child to be sure that they will not hurt him or her.
The Need for a Treatment
The cavity in children today is becoming an increasingly common disease of the oral cavity. Cases of cavities are becoming more frequent even in toddlers under the age of 2 years. Because of the high sensitivity of milk teeth and the susceptibility to destruction, cavities in children develop very rapidly. In most cases, with the timely start of treatment, the tooth can be saved. However, in extreme cases, it is necessary to resort to the removal of affected teeth by cavity to save healthy teeth. A timely visit to the Burbank dentist is very important. That is why regular visits to the pediatric dentist are necessary. Treatment of cavity in children at My Dentist Burbank is carried out using the most modern materials and technologies,. The treatment is conducted only by highly qualified pediatric dentists. We strive to make the process of visiting the dentist as comfortable as possible for the child.
Features Of Pediatric Dentistry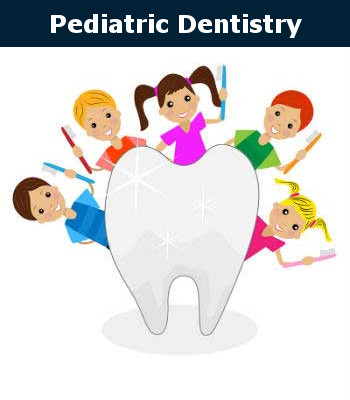 There are a number of features that distinguish dentistry for children and those differences must be taken into account when choosing a children's dental office.
Among them:
special perception of treatment by small patients. Children, especially at an early age, can not realize the need to go to the dentist, often they are capricious and do not know how to behave with the dentist. It is important here that the dentist can find an approach to the child;
treatment of milk teeth. The enamel of molars differs from their "milk predecessors". It is necessary to work with it very carefully.
in addition to the process of treatment, there must be some entertainment for the kids in the modern pediatric dentistry in order to interest and distract them from the intervention of a specialist;
from how the teeth form in the child, the bite, speech and future health of the entire oral cavity will depend. It is important not to miss possible symptoms and correct congenital or acquired defects.
Why should the milk teeth be treated?
Ignore problems with milk teeth in any case impossible. The cavity in them develops very quickly. A small black speck in a few weeks can grow into a huge problem, so do not pull with a visit to the Burbank dentist.
Another feature of pediatric dentistry is the other requirements for tooth filling because the structure of the baby teeth is significantly different from permanent teeth. In the process of treatment, it is necessary to take into account the places where the rudiments of permanent teeth are located. As you know, there are no such problems in adult dentistry. And the materials used in pediatric dentistry are different from adults.
Pediatric Dentistry at My Dentist Burbank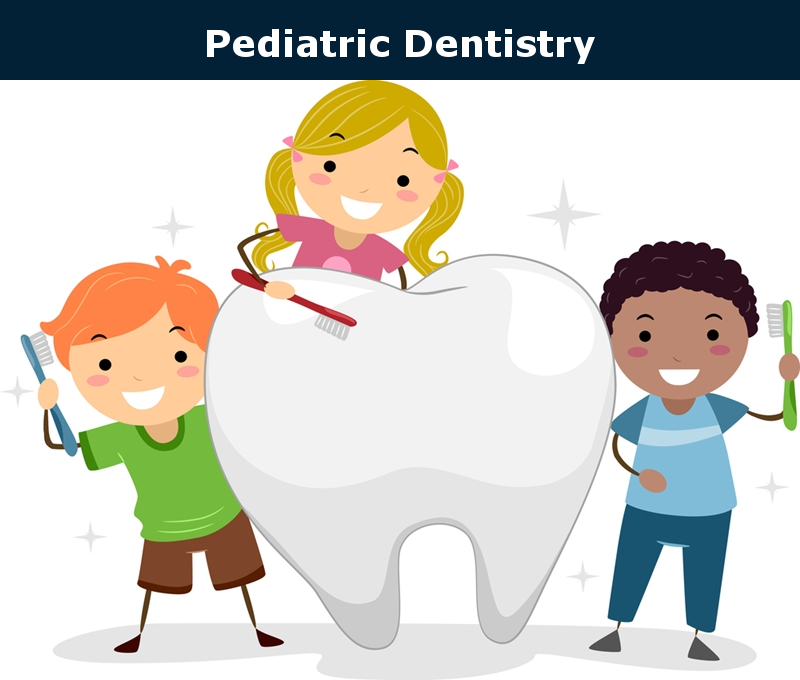 My Dentist Burbank offers the following services:
adaptation of the child to treatment;
diagnostics of diseases of dairy and molars in children;
professional oral hygiene;
treatment of pulpitis and cavity;
orthodontics for children;
children's endodontics;
surgical intervention in difficult cases;
prosthetics of teeth in children;
treatment of milk teeth with anesthesia;
correction of speech for children with dental diseases.
Will not allow fear to form
It is not enough for a pediatric dentist to be just a good specialist who knows his work well. The dentist must be sensitive, kind, sympathetic person. A good pediatric dentist will not let the child fear, he will be able to carry him away, calm him. The dentist will make all manipulations as painlessly and quickly as possible so that the kid will not even have time to be scared.
What Services Do We Offer?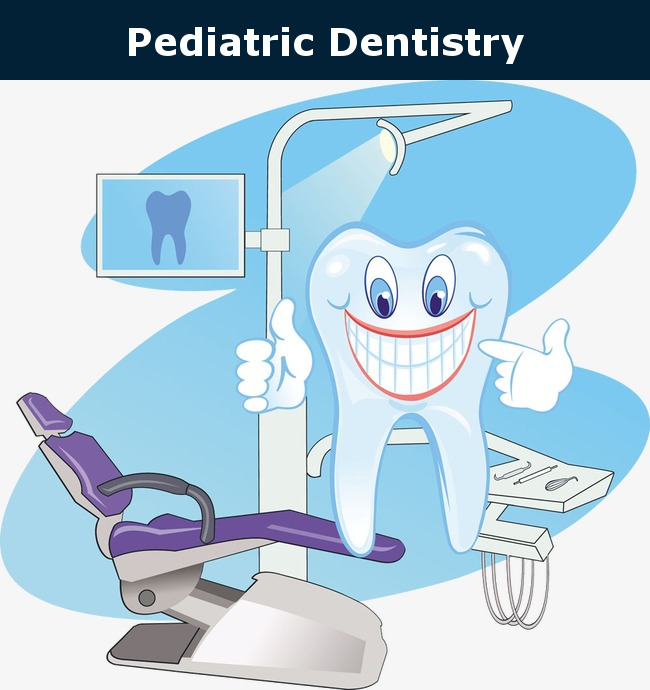 Helping children to correct bite, treat a cavity, remove milk teeth, orthodontic treatment, conduct hygiene lessons for them – all these tasks are solved by pediatric dentistry Burbank.
Teeth alignment. We offer you braces that will allow your child to level out crooked teeth and make them beautiful. Your child will have a beautiful smile in the future. For children, several types of braces are offered.
Filling of the tooth. If the tooth is not a hunting pull, then there is a fairly simple way out, in which you can stop the problem for a while with a sick tooth. For this, you will need to make a tooth filling.
Healthy baby teeth can be protected from the cavity by filling. The procedure is to cover the masticatory surfaces with a special composition that helps to prevent the appearance of tooth decay on children's teeth. An important part of prevention is fluoridation.
Quality seals within a few days are ready to be installed by our pediatric dentists.
Elimination of the tooth. This method is not liked by many. However, in our dental office, they know how to make the process of tooth extraction as simple as possible, and so that there are no tears.
At My Dentist Burbank, you can solve the problems that have appeared in a child with dairy and permanent teeth. The pleasant atmosphere of the dental office, the benevolence of dentists who are able to arrange for a baby, calm him down if necessary. To schedule an appointment with a pediatric dentist at My Dentist Burbank, call
1-818-578-2332
.