Zirconia Crowns, Zirconia Bridges, Zirconium in Dentistry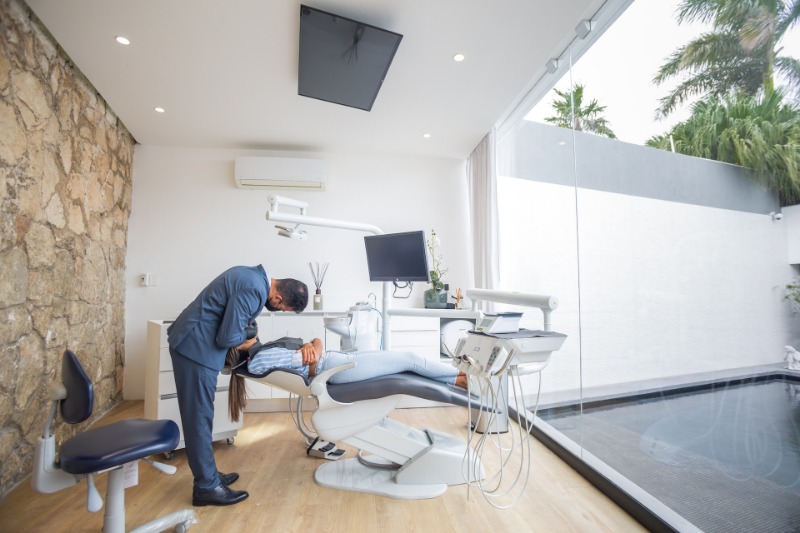 Do you feel embarrassed because of missing teeth and are losing confidence? There is good news for you. In modern-day dentistry, we have a lot of options to take care of our teeth and fix missing or crooked teeth. Dental implants, Dental bridges are the most popular and trusted teeth restoration techniques practiced these days. Dental crowns are parts used in the dental implant process. If you are looking for a Dentist in Burbank, you can consult our dental expert at MyDentistBurbank.
Now, Zirconia is a material used for making dental restoration prostheses. Before we jump into explaining Zirconia in detail, let's see what a dental implant process is and talk about crowns and bridges.
What Is a Dental Implant Technique?
A dental implant is the most trusted teeth restoration technique where professional dentists do surgery to insert tooth roots into the jawbones. They insert them below the gumlines. It takes four months to heal completely post-surgery. Furthermore, crowns are placed to complete the restoration process. Crowns are caps or artificial teeth that cover the tooth roots. People looking for Burbank Zirconia crowns can also contact us at MyDentistBurbank. Now, let us talk about dental bridges.
What Are Dental Bridges?
Dental bridges are another way to restore our missing teeth. In this case, for a missing tooth, one does not need to replace the entire tooth. The dentist will fit a cap or artificial tooth on the upper gums area to bridge the gap caused by the missing tooth. This orthodontic bridge is also known as a Pontic. In addition, this also depends on the condition of the adjacent teeth. Those will work as a base support for the bridge. So, dental bridges don't require surgery. Because of this reason, the process is cheaper than dental implants.
Now, How Does Zirconia Connect to a Dental Crown and a Dental Bridge?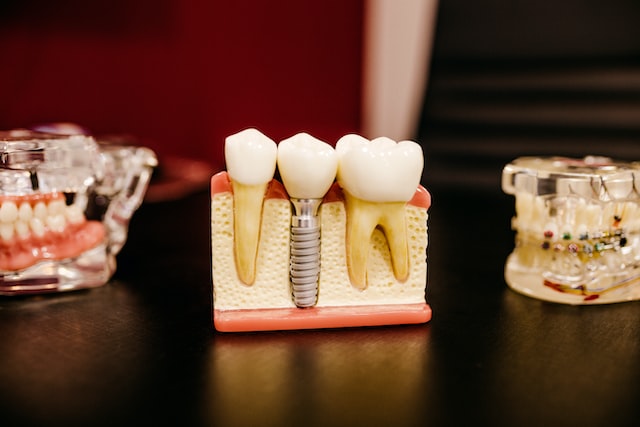 As mentioned earlier, Zirconia is a high-quality material that is used to create dental crowns and bridges. Though other materials like porcelain, metals, and ceramics are also used for making dental prostheses, Zirconia is getting popular for its longevity and other reasons. Let us see the benefits of Zirconium in dentistry.
The Advantages of Using Zirconia in Creating Crowns and Bridges:
Zirconia is an extremely strong and long-lasting material. It's considered to be the most durable material for dental prostheses.
It gives prostheses a natural and aesthetic look.
Zirconia-based prostheses perfectly fit into the gumlines, and tooth roots. Moreover, prostheses can easily replace a partially broken tooth or a missing tooth.
The experts create Zirconia-based prostheses in a single day. Because they use 3d technology for this.
The material comes in different shades. As a result, the color of the crowns or bridges matches perfectly with other teeth.
The material makes a person's ability to chew stronger.
It is perfect for people who have the habit of grinding their teeth. The sturdiness of Zirconia protects the teeth.
Dentists don't extract the damaged tooth entirely. They can place the Zirconia bridges at the upper portion of the gums.
You need to consult an expert dentist for any dental care options that may solve your problems. You will need proper guidance, and any decision you make in a hurry can be fatal to your dental health. MyDentistBurbank can surely be the best choice for you.
How Can MyDentistBurbank Solve Your Problem?
At MyDentistBurbank, our expert will suggest you the best endodontic treatment option for you. We have the best-in-class dental care infrastructure and can assure you of a lifetime experience.
So without further delay, contact Dr. Sahakyan at 8185782332.