5 Things To Know Before Your Smile Makeover
We all know how a smile can change your entire personality. It can boost our self-belief while we communicate with others. Moreover, a sweet little smile can generate enormous positive vibes as well.
But, a smile can look good only if our teeth support that. If our teeth have stains, get crooked, and also if we lose our tooth or a set of teeth due to infection or any other reason, then, this directly hampers our smile. Thus, this also affects our look and the overall persona. We start feeling low in our society. At times, we even hesitate to meet people and converse with them.
Mainly, not taking care of our teeth, a bad diet that contains sugar, consuming alcohol, and smoking are a few reasons for a dental disorder.
Though it's a matter of concern, there is nothing to panic about. In modern days, a smile makeover is truly feasible. If you are considering going for a smile makeover then you can simply call us or contact Dr. Sahakyan at MyDentistBurbank. In addition, those who live in the Burbank area can search for Burbank Your Smile Makeover to avail the lists of expert dentists. There can be a lot of options for your smile makeover.
The Popular Techniques for a Smile Makeover: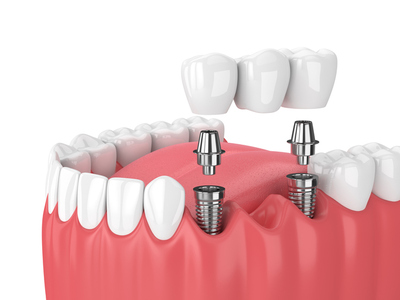 As mentioned earlier teeth are the core elements for a perfect smile, let's discuss a few ways of teeth restoration:
These are probably the most popular teeth replacement procedures. For crooked teeth or missing teeth, this can be the best solution.
Teeth aligners like traditional braces and Invisalign are used to straighten our teeth.
We use this to brighten our teeth to have a glowing and pleasant smile.
There are other techniques as well to improve our smile. But before going for a smile makeover one must consider a few things to have the best result.
5 Things to Know Before Your Smile Makeover:
One must not make any decision in a hurry and must choose the right dentist only. All dental clinics may not have the proper infrastructure and modern amenities for a perfect smile makeover. Similarly, all dentists may not practice modern dental cure techniques. Thus, choosing the right option is a must.
Every patient may have a unique and own preference for a smile makeover. One may need to implant his/her teeth. Again, another patient may be looking for teeth straightening and so on. Therefore, it's absolutely necessary for a patient to communicate his/her need or desire properly. Furthermore, an experienced dentist actually can suggest the way, the patient should approach.
A patient may need to visit his or her dentist on a regular basis for routine checkups. Different procedures may take different time levels to complete the treatment. As a result, the costs may vary too. So, one must consider the budget and plan accordingly.
If you are already having an oral health problem then, the first thing you should do is to consult a dentist. An expert dentist can only tell you what you exactly need to do before opting for a smile makeover.
One needs to follow up for post-treatment touch-ups to maintain a good smile forever.
Now, if you are also planning for similar treatments then search for "Dentist Burbank" to find popular dentists in Burbank or nearby areas.
To conclude, to avail the best smile makeover treatment you need to choose the best dentist and clinic. At MyDentistBurbank we can take care of your dental concerns with all the latest facilities and equipment. We always keep things transparent.
Call us on 8185782332 and book an appointment.