How Often Do You Need Teeth Scaling and Root Planing?
=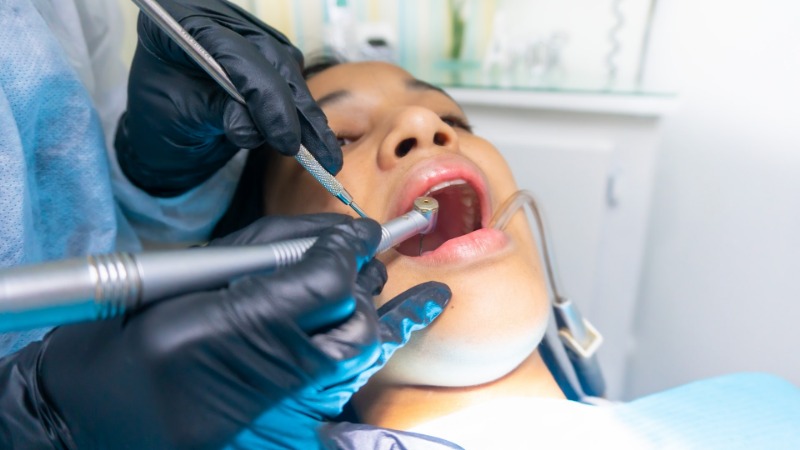 Gum disease is a very serious orthodontic disorder. It needs proper medication to heal. A patient with gum disease must regularly consult a dentist so that it does not spread and the patient can enjoy a healthy dental life. Gum disorder, if goes untreated can cause serious problems to your oral health.
At times, just visiting a nearby dental clinic and having a routine dental cleaning can work for you. But if you have severe gum disease, also known as periodontitis, deep cleaning can be the only choice for you. Now, here we need to scale our teeth and root planing. If you require Burbank teeth scaling and root planning treatment, you must visit a nearby clinic or contact us at MyDentistBurbank to avail the best dental treatment ever.
What Are Teeth Scaling and Root Planning?
If you ignore existing gum disease, it gets worse and more severe. Bacteria and particles of food that are stuck inside your teeth and gums eventually form a thicker layer around your affected teeth and gum area. This layer is called 'Plaque'. Now, if you ignore this, it turns into a 'Tartar'. In this situation, dentists do the teeth scaling job first. Here, they remove this tartar by scrapping it to clean from deep inside. Root planning makes the tooth root area smother for reattaching the gum tissues. This process of curing gum lines can become expensive at times depending on the condition.
How Often Do You Need Teeth Scaling and Root Planing?
It completely depends on the orthodontic condition of a patient. Generally, a patient must consult a dentist twice a year. For serious cases, the patient needs to visit a clinic every three months. The process is a bit time taking as the dentists can show their thumbs up only after a complete cleaning is done.
Moreover, it is important to note that you may need to visit a clinic frequently to scale your teeth and root planing procedures if your teeth and the affected gum area are weak. If you need more information on these dental treatment procedures, and the services that you can avail of, visit our official site mydentistburbank.com.
Now, there can be severe consequences you can face if you ignore gum diseases and the required treatments.
What Are the Issues You May Face While Ignoring Gum Diseases and Treatment?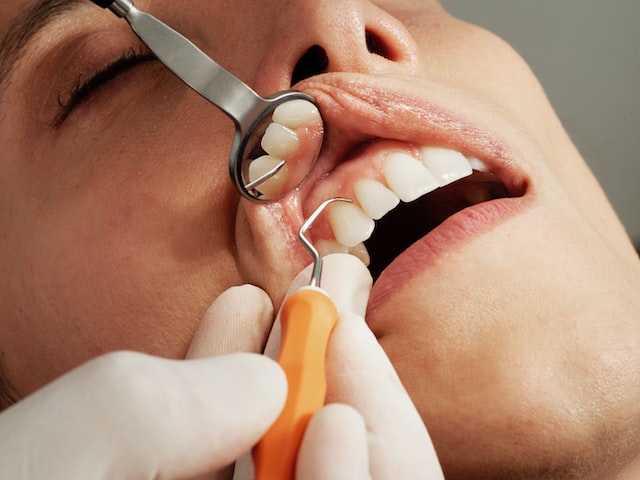 You will feel unbearable pain due to gum disease. The affected area may bleed and swell causing that pain.
Gum disease weakens the infected surface of the gums and teeth.
Your teeth may fall. This will affect your smile and hamper your overall personality.
You may not have any choice left and need to opt for more expensive treatments like Dental implants,
Invisalign, veneers, and other costly teeth restoration procedures.
Dental disorders can lead to mental problems like depression and can affect general health as well.
The positive point is, one can prevent gum diseases initially if he develops a few good habits.
How Can You Avoid Gum Diseases?
Clean your teeth regularly with quality dental products. Use soft toothbrushes, and medicated products only.
Use mouthwashes recommended by the dentists, or use warm water mixed with salt
Always consult a dentist if you start feeling dental problems. So that things do not get escalated.
To Conclude:
Always consult your dentist for dental issues. Never ignore gum diseases. For a dentist in Burbank, you can visit our clinic MyDentistBurbank to avail the best treatment that assures to bring your smile back.
Just call us at 8185782332 to fix an appointment with our expert Dr. Sahakyan.