Reasons Why Your Teeth May Not Whiten
Tired of whitening toothpaste, whitening strips, and even bleaching trays? But you are still sporting those stained-looking teeth. Are your teeth just intended to be stained? The fact is, not all teeth respond to whitening. Furthermore, it is important to understand what whitening products you use can really make all the difference. Let's consider certain things that might keep your teeth whitening treatment from working.
To put it in simple words, generally when you have too much of staining foods or smoke too much; your teeth may not whiten easily.
Reasons Why Your Teeth May Not Whiten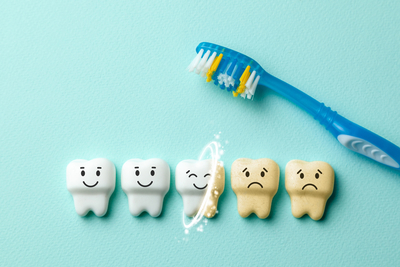 Whitening products work when the active agent enters the outer enamel and works to break apart tint molecules accountable for discoloration. If your teeth have plaque buildup, this can avert the bleaching agent from reaching the target tinges.
Prior to considering any teeth whitening treatment, it is a good idea to plan an appointment for a dental cleaning. These cleanings take away all indications of plaque on the surface of your teeth. This keeps your teeth hygienic and prepared for tooth whitening.
You Have Too Many Dental Restorations
Dental repairs, such as crowns or veneers, don't respond to tooth whitening products. If you have any of these rebuildings, particularly in your front teeth, they will not bleach with whitening products. They were placed to match your tooth color. Bleaching will not damage them. This can leave your tooth shade uneven. To change the shade of restorations, you will need to have your dentist substitute them to match your other teeth.
The Off-Beam Pigments Will Avert Teeth Whitening from Working
There are two different types of teeth dyes: extrinsic and intrinsic. Extrinsic tints happen or are within the surface of the enamel. These stains happen because of what you eat or drink, as well as smoking. These are the stains targeted by bleaching treatments.
Intrinsic stains happen within the inner portion of the tooth. They can happen from overuse of fluoride, certain medications, or dental damage. They can frequently lead to a greyish look of the tooth. These stains do not react to whitening treatments, no matter how much effort you give.
Tooth Contact with the Whitening Agent is Not Optimal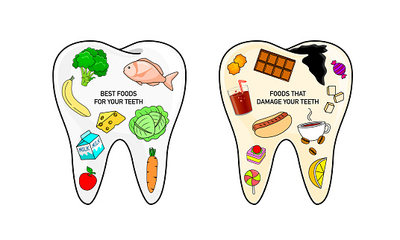 To whiten your teeth, the bleaching agent must have optimal contact with your teeth. With whitening strips, for instance, you are at times inept to accomplish full tooth contact and will have areas where the agent does not come into contact with the tooth surface.
Furthermore, bleaching products take time to work and must remain on your teeth for the suggested amount of time. If you are experiencing tooth sensitivity, the discomfort may become too intense to leave the product in place for the time needed.
Burbank Whiten Teeth: Choosing the Right Teeth Whitening Clinic Counts

At MyDentistBurbank, we understand your desire to get a bright white smile. We are here to help you achieve the same. Our dentists use a special kit, to whiten your teeth. Using a custom-fit tray allows the dentist to apply things best suited for your teeth. Our dentist takes care to ensure that there is minimum exposure to your gums, which can lead to discomfort. Our carbamide peroxide whitening gel is professional-strength and made to give an ideal whitening experience. For more information and detailed discussion; call us at 8185782332 to schedule an appointment with Dr. Sahakyan. Competitive prices and dentists' years of experience make us the most preferred choice.
We offer you a wide variety of teeth whitening procedures.