5 Problems That A Missing Tooth Can Create!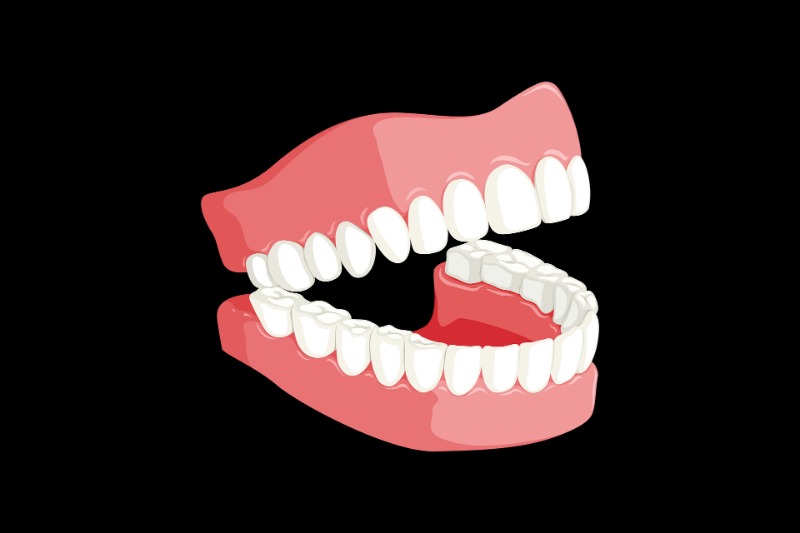 Do you have a missing tooth? Wondering if a missing tooth can be a matter of distress for your overall health? If you have lost your teeth because of gum disease or an accident or any other reason; it should be replaced with the highest urgency. At times, patients ignore consulting a dentist after losing one. This can cause severe oral health problems. There are various dental treatments available such as dental crowns and dental implants. The price of each differs considering the sternness of the problem.
Missing Teeth Problems
Bone Deterioration
A strong, dense jawbone helps secure your teeth. It holds them in place. As you chew your food, this helps support the bone of your jaw. Particularly, when you have a missing tooth, this can prompt bone loss in your jaw. To put it in simple words, the missing space in your mouth no longer has another tooth to make contact with. As time passes, having this space will cause the deterioration of the jawbone in this location. This can fade your other surrounding teeth.
Difficulty in Chewing
Teeth help in chewing. Hence, when teeth are missing, you find it difficult to chew. Most importantly, chewing becomes painful and accordingly you eat less or prefer eating different foods. This can at times result in poor nutrition.
Decreased Self-Esteem
One of the consequences of tooth loss, which we cannot ignore, is a lack of confidence. To put it in simple words, you are hesitant to smile, talk, and eat in front of other people. This accordingly, has a negative impact on your life.
If you're aged, it might not be a big deal for you. However, if you're young, it does become a matter of distress for your self-esteem. Luckily, with a variety of prosthetic teeth in place, you can recapture your long-lost self-reliance. It may cost you good to go through a dental implant but nothing compares to the costs of treating infections and jaw resorption.
Greater Risk for Health Issues
As your teeth move, this can transform the way they come together when you bite. An inappropriate bite can cause bruxism. To put it in simple words, this is a regular grinding of the teeth or a jaw disorder such as TMJ disorder. These issues can uphold damage to the enamel of your teeth, tooth sensitivity, and tension headaches.
Crooked teeth
Flawlessly set teeth can become crooked because of a missing tooth. As every tooth takes up its own space, a missing tooth leaves a gap that forces the left-behind teeth to try and seal the space. The nearby teeth will start to shift to and crook towards the break. Curved teeth can also generate areas that a toothbrush or floss cannot reach. Food particles will become plaque. It will then spread in these areas; consequently, leading to an infection.
Options for Tooth Replacement by Dentist Burbank
Why Choose MyDentistBurbank for Burbank Missing Tooth?
A dental implant in Burbank is the most highly developed treatment for missing teeth. At MyDentistBurbank, you get the most sophisticated dental implant treatments performed successfully by Dr. Sahakyan, your most trusted Dentist in Burbank. Dr. Sahakyan has years of experience performing dental implants on a variety of patients. The dentist has successfully handled patients with multiple dental problems. Additionally, the friendly staff members make the whole process simple and easy for you. Don't pass the time for the outcome of missing teeth. Call us today at 8185782332 t and schedule an appointment, today!