The Dangers of Unregulated Teeth Whitening

Who doesn't love a glittering, white smile? Teeth whitening kits are hence getting a popular item at cosmetic departments, shopping mall kiosks, and beauty salons. When you see these products the question that pops up in your mind is possible is it legal?
To begin with, let's first learn what is tooth whitening. To put it in simple words, it is a procedure in which teeth are bleached to make them lighter. The practice has become progressively trendier over the past few years. Now, when it comes to the legal part, well it involves the practice of dentistry and hence can only be performed by registered dental care professionals (dentists).
The teeth whitening process a dentist follows happens in an extremely controlled, regulated, and safe environment considering the complete safety of the customer.
Teeth whitening is safe and sound when carried out by a dentist. However, it could be dangerous if you choose to get it done by a non-professional.
Make an assessment as to whether the dentist or clinic you choose is suitable for teeth whitening. Besides a qualified and experienced dentist with adequate knowledge, it is important that the clinic you choose is well-equipped. The dentist should have a proper understanding of the teeth whitening solution that is accurately fitted to your teeth. So, a perfect fit is the only way to make certain that the chemicals being applied to the teeth will not harm your gums.
Looking to get a brighter, whiter smile? Trying to find a clinic to whitening your teeth? Do not fall victim to those cheap, unregulated, and illegal products used by unqualified practitioners. Avoid buying products that are sold locally. Consider getting in touch with a reputed, dependable clinic. Book an appointment for your teeth whitening.
Side Effects of Using Illegal Teeth Whitening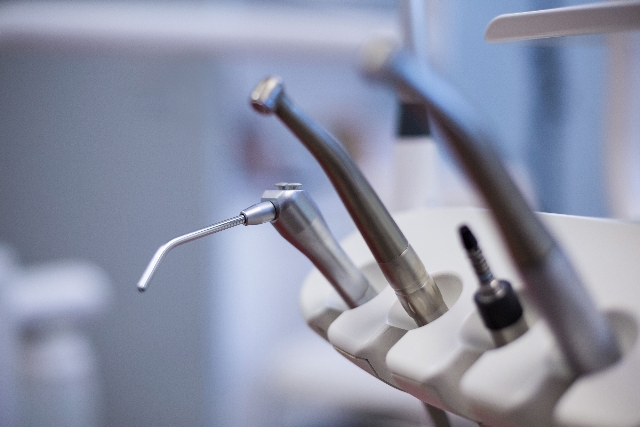 Burning gums
Sore lips
Dissolving enamel on your teeth
It is important to keep in mind that tooth whitening is a medical method and if done inaccurately, or by using illegal and unregulated teeth whitening kits, can result in severe damage to teeth and gums. Tooth whitening when carried out by a licensed professional by using clinically proven methods, is a fairly safe procedure.
It is not only fake teeth whitening products that you should stay away from but also fake dental professionals who provide laser teeth whitening treatment. There have been reports of unprofessional running illegal tooth whitening procedures on patients and causing severe harm. Choosing the right clinic for the process is exceedingly essential.
The safest and most effective option for whiter teeth is professional teeth whitening, performed by a qualified dentist. This is definitely the most costly option but will offer the best and the most long-lasting results.
Dentists are skilled enough to consider a patient's wider health and sense of problems. Experienced dentists know what whitening products are effective to use, and harmless for your teeth and gums.
Why MyDentistBurbank for Burbank Teeth Whitening?
Dr. Sahakyan has a proper understanding of how much whitening is too much. Your teeth may get a little sensitive after you whiten them. After you go through the process avoid sports drinks, soda, or other acidic beverages for a couple of hours to save your teeth.
We take pride in making our patients our number one priority. Call us today at 8185782332 to book an appointment with Dr. Sahakyan, your most trusted Dentist in Burbank. We follow the right teeth whitening procedures. We would be happy to partner with you on your journey to a brighter smile. For us, your safety comes first. We explore the best options for you and follow up accordingly.