How to Create the Hollywood Smile or get a Total Smile Makeover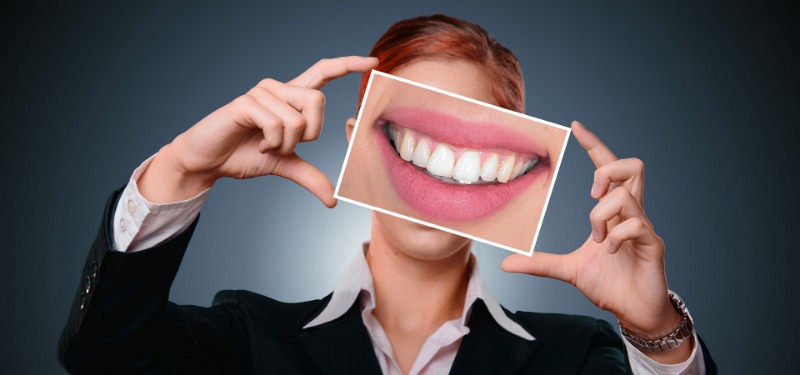 A smile makeover or Hollywood smile boutique is a complete dental smile makeover. It is totally aligned with attractive-looking teeth.
Hollywood smile is associated with many restoration and rejuvenation procedures to improve the aesthetics of your smile.
There are many modern methods for creating perfect teeth at the disposal of dentists. The most popular technologies for creating a "Hollywood smile" are:
Teeth whitening
Installing veneers
Installing Dental Crown
Dental Implants
Orthodontic treatment
Teeth Whitening
Teeth whitening is the most popular and least invasive cosmetic treatment. Discolored or stained teeth can be very damaging to your self-confidence, and in some cases may be due to a sign of poor oral hygiene, diet, or lifestyle. Gratefully, changing the staining process can be reached with a simple yet effective teeth whitening treatment. It applies over a period of time to bring your teeth up to a preferred shade.
Installing Veneers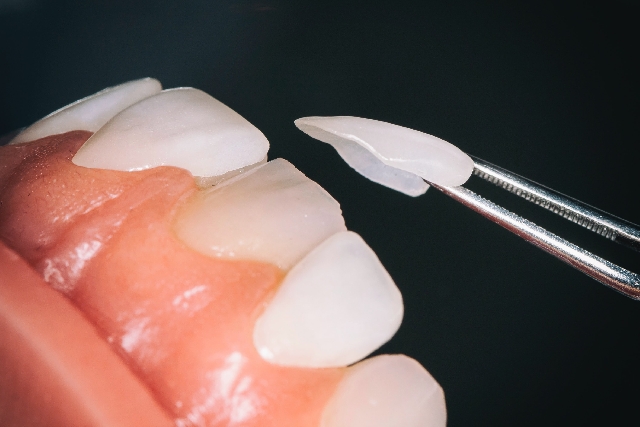 This method is more fundamental and allows you to create a snow-white Hollywood smile that will last a lifetime. The procedure involves the installation of ceramic structures on the teeth, which are noticeable during a smile. They mask the natural defects, the shape of teeth, crevices, and other imperfections.
Indications for installing veneers:
a slight curvature of the teeth;
natural yellow enamel;
dissatisfaction with the shape of the teeth;
noticeable aesthetic flaws.
Veneers are made of durable materials that do not wear out and do not darken over time, even with the use of pigmented food. Products are well attached to the patient's own teeth, do not stick off, and do not crack with time. Installing veneers is a way to create an eternal Hollywood smile. Such products can last for decades without losing their aesthetic qualities.
Installing Dental Crown
If the patient's teeth are badly damaged, then the only way to get a "Hollywood smile" is to install crowns — artificial teeth / dental bridges made from ceramic or zirconium dioxide. There are two methods for installing crowns:
• on your own tooth, which is pre-grinded to the desired shape;
• on a titanium implant that is implanted into the patient's jaw bone.
Dental Implants
It is known that the loss of even one tooth leads to the displacement of the remaining teeth, which will shift in the direction of the defect. The bone in the place of the missing tooth starts to atrophy, which also does not add a smile to beauty. In such cases, dental implantation comes to the rescue. Dental implants are indistinguishable from natural teeth and completely restore chewing function. It allows you to avoid the atrophy of bone tissue while serving a person for life.
Orthodontic Treatment
Not so long ago it was believed that the wrong arrangement of the teeth, the anomaly of the bite can only be corrected in childhood. Modern orthodontics is able to correct these mistakes of nature at any age using braces. As a result of treatment with the help of braces, everyone can get even, beautiful teeth, and a Hollywood smile.
Whatever braces you choose for yourself, at the end of the treatment period, a smile makeover is guaranteed.
Regular Teeth Care
Hollywood smile requires special care. First, it is necessary to follow the general rules of hygiene:
brush your teeth for at least five minutes in the morning and evening, use dental floss and a properly selected toothpaste,
change the toothbrush at least once every three months
come to a professional cleaning every six months.
We also advise you to get rid of smoking and eat less sweet and more foods with calcium content.
A Hollywood smile is achievable with virtually any initial condition of the teeth. To do this, first of all, make a decision that you are ready for a change for the better. And then you should discuss with Burbank Dentist Dr. Sahakyan what procedures you need to undergo for a perfect result.
If you want to know what procedures you will need to achieve a Hollywood smile, please call 1-818-578-2332 for an appointment today.