Cosmetic Dentistry Can Enhance Your Facial Appearance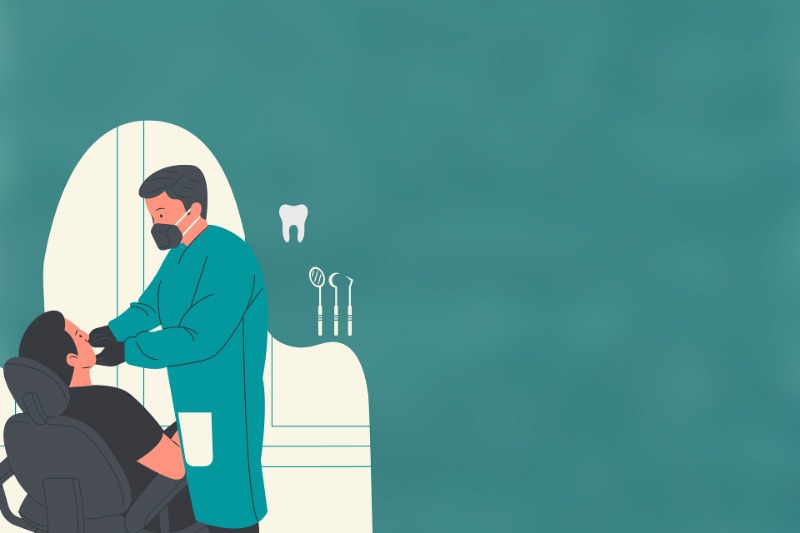 Cosmetic dentistry, to put in simple words, is an oral care process that focuses on improving the appearance of the smile, mouth, and teeth. Over recent years, cosmetic dentistry has become hugely popular. Dentists can transmute people's teeth to give them the looked-for smile.
This write-up is to explain how cosmetic dentistry procedures can perk up your look.
Our dentists at MyDentistBurbank, our dentists offer a host of cosmetic dentistry treatments that are designed to support individuals in enhancing their look.
Benefits of Cosmetic Dentistry
Cosmetic dentistry is habitually used to imply any type of dental work that can perk up the visual qualities of the teeth or smile. The procedure generally provides some form of modification that can give a better dental appearance. A dentist can help a person select the process that may be perfect for enhancing the smile. Here are some reasons to choose cosmetic dentistry.
Missing Teeth?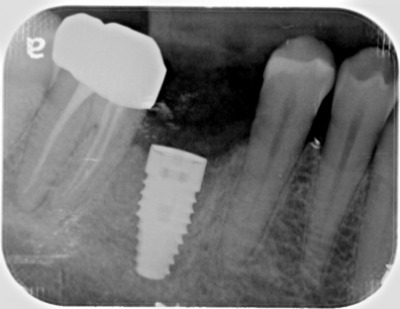 Tooth damage can happen from a number of issues, such as facial trauma, a bad fall, or merely severe tooth deterioration. No matter how significant the tooth loss, missing teeth can negatively impact your appearance and self-confidence. As time goes on, untreated tooth loss can also cause other severe issues that may necessitate more extensive dental work.
At MyDentistBurbank, we offer dental implants and modified restorations to substitute missing teeth. Whether you are missing an entire row of teeth or one tooth, we have what you need to bring back your smile to full function. Dental implants are small titanium posts that are surgically positioned into your jawbone. As they fit in with surrounding tissues, they will turn out to be a natural part of your jawbone. Most importantly, they would provide a steady foundation for either a dental bridge, dental crown, or denture.
Have Discolored Teeth?
How to attain a livelier smile is one of the most popular questions at dental clinics nowadays. Though enamel is hard-wearing, over time it can begin to get yellow and stain, making your pearly whites not so bright. This is generally the result of age, genetics, and the foods and beverages you take. When dental discoloration has only affected the outer layer of your tooth, our dentists suggest professional teeth whitening.
For this treatment, the dentist at our clinic would take impressions of your smile so that tailored trays can be planned. Once they are done, you will be sent home with a whitening gel that you are expected to use in combination with your trays. For best results, trays should be worn overnight or in any case 30 minutes a day. Professional teeth whitening gives quicker results than over-the-counter possibilities and confines your peril for dental sensitivity and gum irritation.
Looking for a Straighter Smile?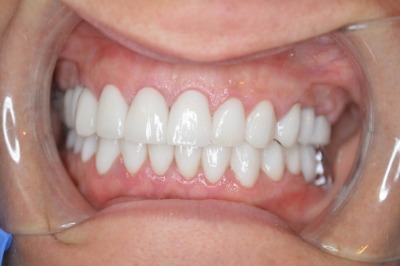 Twisted and disproportionately spaced teeth are tougher to hide than some other cosmetic inadequacies. This can affect adults just as much as adolescents, perhaps even more so. We understand that as an adult, old-style metal braces may not be a workable choice for your budget, lifestyle, or timeframe. In such cases, we suggest Invisalign. This orthodontic resolution uses clear aligners to slowly shift teeth into the correct alignment. Because they are made from clear plastic and fit thoroughly against your teeth, they are virtually invisible.
Burbank Cosmetic Dentistry
Don't feel stressed or even ashamed about the way your teeth look. If they are twisted, distorted, stained, or damaged, we are here to help you. We are a reputed name when it comes to Burbank's Facial Appearance. Visit us at MyDentistBurbank, and talk to our dentist Dr. Sahakyan, to see which procedure is right for you. Call us today at 8185782332 to book your appointment with your Dentist in Burbank.