CEREC Crowns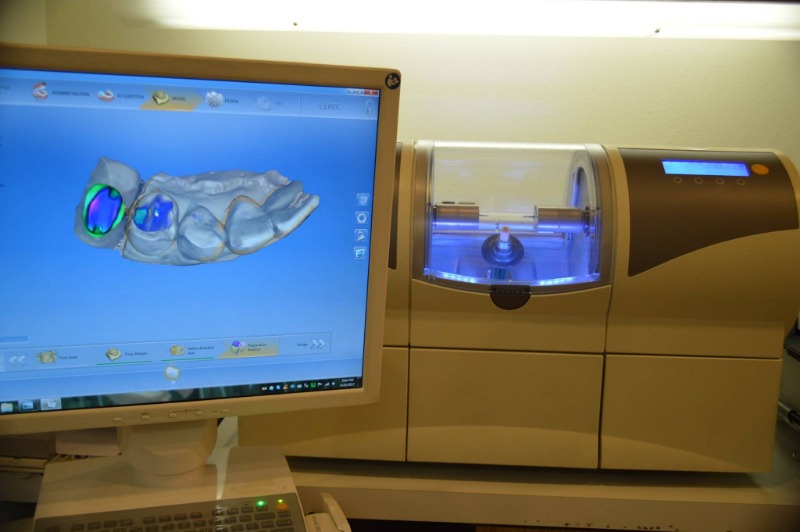 CEREC in dentistry stands for Chairside Economical Restoration of Esthetic Ceramics. This refers to a system that uses computer-aided design (CAD) and computer-aided manufacturing (CAM) to construct materials for dental repair. This state-of-the-art technology can plan crowns, dental implants, inlays and onlays, fixed bridges, veneers, dentures, and some orthodontic applications.
Dentists can nowadays produce dental crowns in several materials, counting metal, porcelain, ceramic, and resin. A CEREC crown, nevertheless, is made out of enormously sturdy ceramic.
Teeth Examination and Preparation for CEREC
The Dentist Burbank, will first scrutinize your teeth and check if a CEREC crown is correct for you. They will also watch over how much healthy tooth structure you have remaining. Once you've reviewed your selections, they'll begin with the process by preparing the damaged tooth and numbing that area. This includes eliminating deterioration besides weakened tooth tissue. Hereafter, the dentist will dry the zone and get ready for the subsequent step.
Looking to know the steps? Let's discuss this.
This phase includes opening your mouth wide for the camera. The dentist will then use an intraoral camera to scan your tooth. The computer's software will generate digital images of the tooth surface. From numerous static pictures, the machine will convert and stitch the images together. Subsequently, it will make a single 3-D model of your tooth.
In this phase, the machine will produce the tailored dental crown required for your tooth. To ensure that it doesn't stand out from the rest, the dentist will select the closest colored ceramic block based on the actual color of your tooth. The device can then begin to make the crown. Milling the new crown will take about 15 minutes.
Lastly, the recently made crown is ready for fitting. Dr. Sahakyan, your Dentist in Burbank, will ensure that you get the proper fit and bite, polishing and cementing the crown to your tooth to bond it in place.
Advantages of CEREC Crowns: Dentist Burbank
Suitability
Provisional crowns are unnecessary
Say goodbye to disorganized dental impressions
More convincing look
Sturdiness
Caring Your Teeth about Getting CEREC Crowns
Brush your teeth cautiously. It is important that you use toothpaste made specifically for sensitive teeth if the crown or the neighboring teeth are hypersensitive to heat or cold.
Exercise flossing regularly to keep all of your teeth in great condition.
Sidestep eating hard foods like ice or hard candy to avoid your crown from cracking. Even though just as strong as the natural enamel of your teeth, it is still vulnerable to wear and slit if used destructively.
With all these taken into consideration, you may want to get a well-versed opinion before making a choice. However, if you don't wish to wait too long to get your smile back, CEREC dental crowns could be the solution for you.
Burbank CEREC Crowns: Choose the Best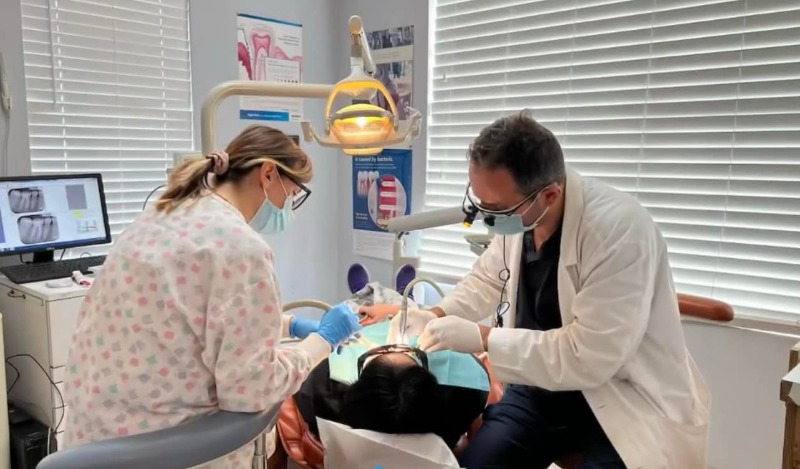 If you are looking for cosmetic dental services to attain the smile you've always dreamed of, contact Dr. Sahakyan, your Dentist in Burbank at MyDentistBurbank. He would suggest the best treatment for you, based on his assessment. CEREC technology may be the best fit for you!
Dr. Sahakyan and his experienced team at MyDentistBurbank offer reasonably priced family dentistry. We provide most dental services, from family and general dentistry to specialty procedures. Call us at 8185782332 to schedule an appointment. We understand how essential your dental health is to you and your family. Accordingly, we work hard to offer you excellent dental crowns as opportunely as possible by utilizing up-to-date dental technology… CEREC.