Dentistry While You Sleep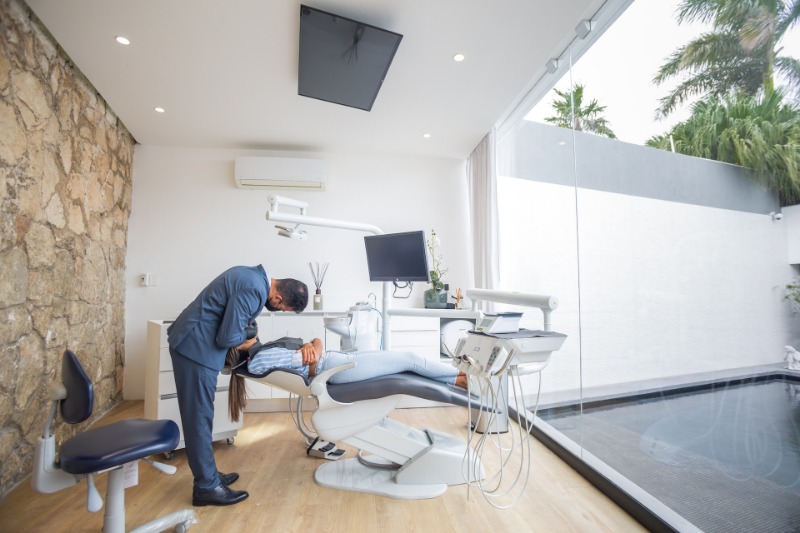 If you are looking to know about how dentistry works while you sleep; let's discuss. Dentists at Mydentistburbank are trained in accordance with American Dental Association standards and always place patient health, safety, and well-being first. Sleep dentistry is impeccably safe for patients in good health. Prior to suggesting sedation, our dentists will prudently review your health and medical history, adhering to the other requirements for sleep dentistry.
Patients who are ideal candidates for sleep dentistry will be given sedation options based on the kind of appointment they have scheduled. Nervousness relief is usually offered to patients who experience sensitive fear to let them relax comfortably during their dental process, checkup or cleaning. While some patients feel a bit of pre-procedure apprehension, others may become totally overwhelmed with the anxiety of an oral procedure. When scheduling your dental appointment speak about your level of fear with your dentist. He/ she can then plan appropriate sedation for your visit based on your individual needs.
Sleep Dentistry and Sedation Options
Sedatives block the indicator between the point of stimulus and the brain. Accordingly, the brain is inept to register oral during dentistry work. Mydentistburbank offers a variety of sedation dentistry methods to make your visit enjoyable, relaxing, and anxiety-free. Varying levels of sedation from mild, moderate to deep sleep can be used considering the patient's needs. Before applying any sedative, our dentists will assess your personal medical and dental history, and select the option best for you, counting:
Offered in pill form for nominal apprehension and discomfort relief, generally given one hour before a dental process. Dosage varies based on the dental practice being delivered. Some patients may feel snoozing or fall asleep with this sedation type.
Also referred to as laughing gas, inhaled minimal sedation helps dental patients relax. The drowsiness because of this sedation method weakens fast subsequent to the dental procedure.
A fast-acting intravenous sedation process with adaptable levels managed by a dentist to help patients relax.
Normally used for the deep sleep dentistry process, a patient is incapable to rouse from this sedation technique until the effects of the medicine wear off with other medication.
Sedation Dentistry Near Me
Getting a dentist that offers sedation isn't as easy as you think it would be. Well, there are ways to find a dentist practicing oral sedation near you. You may ask your friends, colleagues, and neighbors to suggest a dental clinic.
Burbank Dentistry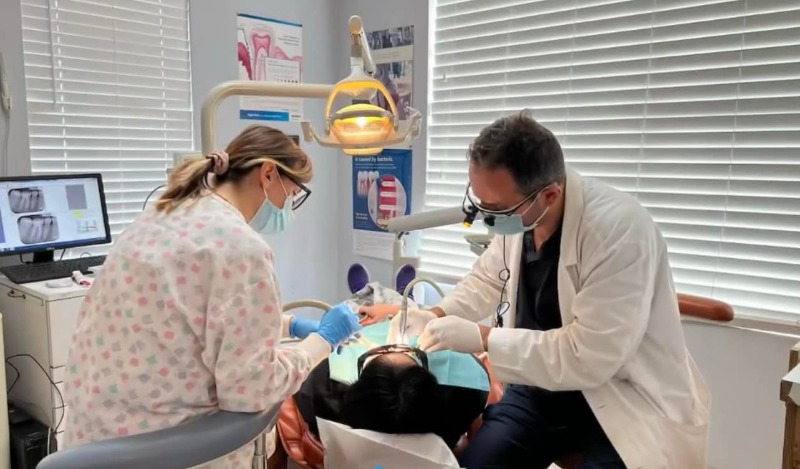 Mydentistburbank is known for sedation dentistry. One of the many things we pride ourselves on is the time and effort we take with all our patients. Are you nervous about visiting a dental clinic? We are welcoming, non-judgemental dental professionals, providing all the dental services you will ever need, definitely personalized to you.
Don't let dental apprehension get in the way of your oral health. So, if you realize that you are getting panicky just thinking about a trip to the dentist, we can help!
If you're doubting if you are a viable candidate for Sedation Dentistry, contact us to book a session. We would be pleased to answer any inquiries you might have. Dr. Sahakyan and his team have years of experience in the area of Sedation Dentistry accordingly, you can have complete confidence that you're in good hands.
Contact Dr. Sahakyan, your Dentist in Burbank at MyDentistBurbank. Call us at 8185782332 to schedule an appointment. We realize how important your dental health is to you and your family.
We are focused to give you a positive dental experience!