Your Smile Is Your Beacon for Communication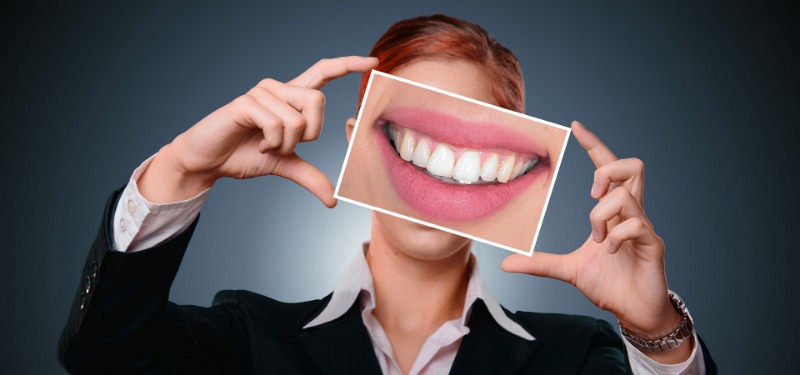 Your personality does matter when you communicate with other people. Be it your professional life or personal, to achieve anything good, you need to show your confidence while you communicate. A pleasant smile is the core element that reflects that confidence.
Now, to have a good smile, the most important thing that you need is perfect and healthy teeth. We often hesitate to communicate with a crooked, misaligned, or missing tooth or teeth. In fact, dental issues have a terrible impact on our social status. We really feel uncomfortable as we fear that our look gets affected by damaged teeth.
In case, you are also facing dental issues, then you can contact us at MyDentistBurbank. We take care of all of your dental problems and promise to bring back that smile on your face that you deserve. You can also search online for "Dentist Burbank" for accessing the list of qualified dentists and the best clinics at your place.
Reasons That Affect Our Dental Health:
It's true that we in general, don't take our dental health seriously as compared to other health issues.
Irregular brushing: It may sound a bit strange, but, due to utter laziness there are people who don't brush their teeth regularly. Whereas, we should clean our teeth twice a day. This negligence often causes bacteria or infection that damages our teeth.
Not using floss: There are areas in our teeth and gums where a regular toothbrush can't reach. Only by using floss we can clean those areas and remove stuck food particles. This also gradually damages our teeth.
Drinking too much alcohol and smoking: Drinking and smoking both badly affect our teeth.
Bad diet: Consuming unhealthy foods, and food that contains sugar can also create bacteria. Ignoring this will lead to tooth infection.
Not visiting dentists for regular checkups: Last but not the least, visiting dentists for pro-checkups is absolutely essential to maintain a healthy dental condition.
In addition, other dental issues can also be there to deal with like misaligned teeth, crooked teeth or completely missing tooth/teeth. These significantly affect your smile and personality.
For crooked or missing teeth, one can opt for dental implants. Misaligned teeth can be fixed with traditional braces and Invisalign. Now, let's know about these in a bit more detail.
Dental Implants
Dental implants are becoming a hot choice among patients to replace damaged teeth. These look perfectly natural and smoothly fit the gums. It's a surgical process and one must visit a dentist who has prior experience in replacing teeth this way.
Traditional Braces
We also can align or straighten our teeth by using traditional braces. These are made of metal wires and elastics. This process is also very effective and popular. At the same time, this is economical as compared to Invisalign.
If you are having any dental trouble, and losing your confidence to communicate, then search for "Burbank Smile" online to find the list of professional dentists nearby.
Invisalign
This is an advanced technique to straighten misaligned teeth. The process is extremely flexible. Here, trays are used to push the teeth to make that straight. This technique helps the patients enjoy a brighter smile with perfectly aligned teeth. The major advantage of this system is that the trays can be removed easily.
How MyDentistBurbank Can Help You?
At MyDentistBurbank, we can take care of each and every dental issue, supported by state-of-the-art dental equipment and methods. You can contact Dr. Sahakyan on 8185782332 and make a prior appointment to have a rich and smoother experience.