Single Tooth Composite Restoration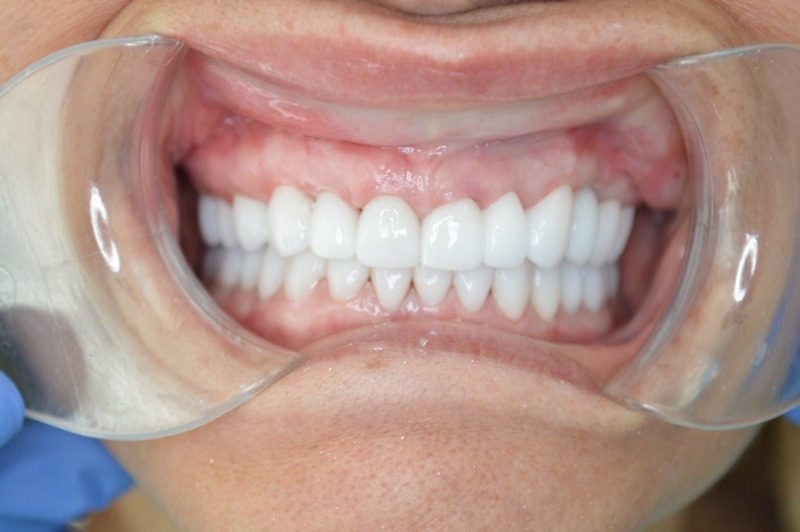 Looking to restore structure to your teeth? If yes, you need an expert on composite restoration who regularly performs the procedure.
Single tooth composite restoration to put it in simple words is the most complicated one in the anterior region. Composite resin gives consistent aesthetics and longevity. Shape, shade, and texture are the keystones of aesthetic dentistry. Once the shape and surface texture imitates natural dentition shade is not of much importance.
If your teeth are missing, decomposed, weakened, or cracked, you need a dental restoration for sure. Examples of dental restorations include fillings, implants, crowns, bridges, and dentures. Schedule an appointment with your dentist if you're having any problems with your teeth.
What Is a Composite Restoration by Dentist Burbank
A composite restoration is made up of acrylic. This is white/tooth-colored. Many people refer to this as a "filling". Nonetheless, a key difference is that a composite restoration can only be done with white acrylic. While a "filling" can be done by restoring the teeth with any dental material.
Composite Restoration: When Is It Needed?
Composite restoration is a process to reinstate tooth structure that is missing from teeth. Missing tooth structure can be because of tooth decay, dental trauma, and enamel defects or for visual purposes.
Burbank Composite Restoration Process
To begin with, the tooth is isolated. Subsequently, the surface being restored is fixed and set with tooth adhesive. The composite material is layered in small increments. It is then molded to the needed shape. Then, the composite resin is polymerized with ultraviolet light to be laid down. At last, the restoration is attuned and polished.
Steps of Composite Restorations
Preparing the tooth
Acid etching of the enamel
Placing the dental composite
Applying the bonding agent
Healing the restoration
Ultimately shaping and polishing
Safety measures
How Long Do Composite Restorations Last?
Though composite fillings are not as well-built as amalgam ones, they are still reasonably sturdy and can last for many years. At times composite fillings last at least 5 years. There are several cases in which they can last up to 10 years or at times even more.
Can Composite Restorations be Replaced Multiple Times?
Composite restorations can be replaced but ideally the less the better. Every time they are extracted, the tooth suffers from mechanical vibration and they are hard to be taken away without hurting the peripheral healthy enamel and dentine.
What Should be Avoided after Having the Composite Restoration?
After the process, you can eat or drink immediately and there is no need for special protection. As post-composite restoration precautions, the dentist recommends normal teeth care, like keeping away from biting nails or chewing items such as pen lids, which may break off the composite restoration.
Are You Looking for the Utmost Quality Dental Care?
At MyDentistBurbank, we use composite restoration as a treatment method for tooth decay. If you live in Burbank or the surrounding area and are looking for a natural-looking restoration, we encourage you to call 8185782332 to book an appointment with Dr. Sahakyan.
Our team has the required experience with placing these tooth-colored fillings. This can work to make sure that the patient is at ease all through the procedure. This is one of the most regularly used procedures. This is because the filling is usually placed after extracting tooth decay. If you have amalgam fillings at the present, we can even reinstate them with composite ones. Call and schedule an appointment for a dental examination.