Will Invisalign Fix a Crossbite or Overbite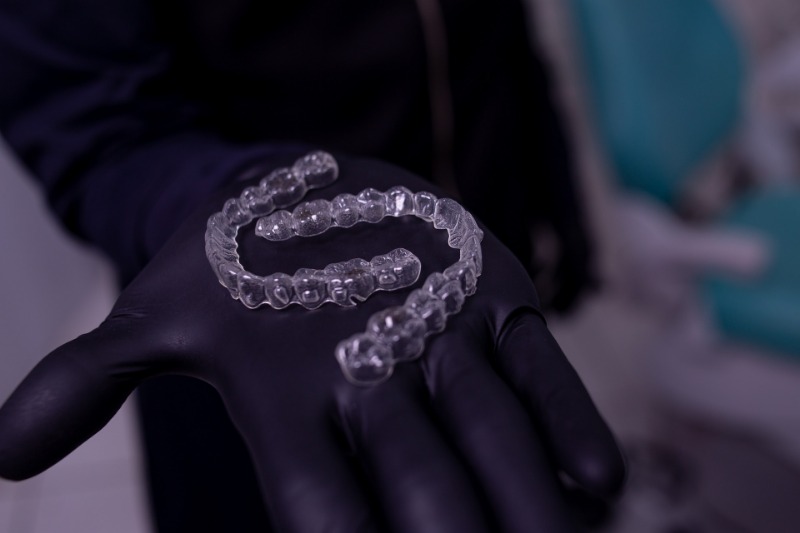 We undergo dental treatments both to enhance the cosmetic look with perfectly shaped teeth and smiles and also to fix other complex orthodontic problems. To consult a dentist Burbank, you can search online to find an orthodontic expert near your location you can connect with us at MyDentistBurbank.
Now, we use Invisalign to fix our misaligned teeth, and crooked teeth and to fix the gap between teeth. Thus, it enhances our overall look and makes us feel confident while we communicate with others. It is to be noted that besides improving our cosmetic look, Invisalign also fixes 'Crossbite' or 'Overbite' issues. First, we need to understand what an Invisalign is.
What Is Invisalign?
Invisalign is an advanced, modern days tool used for teeth restoration. It is an alternative technique to the traditional braces used for straightening teeth, fixing teeth gaps, or fixing crooked teeth. This dental prosthesis is made of strong and transparent plastic trays. Invisalign technically pushes the teeth to fix alignment issues and reduces teeth gaps. As a result, we start enjoying perfectly shaped teeth and regain our self-esteem. In addition to these benefits, we may ask whether it fixes problems like crossbite or overbite. The answer is yes. Before understanding how Invisalign fixes such issues, let us know more about crossbite and overbite dental problems.
What Is a Crossbite?
Crossbite is a type of dental malocclusion. In this case, the upper layer of teeth fits behind the lower layer of our teeth when our mouth remains closed. This dental condition can be very painful. It hampers teeth alignment. Besides, it affects us in the following way.
Causes tooth decay,
Misalign our teeth,
Cause extreme pain in teeth and jaw etc.
What Is Overbite?

It is also a type of dental malocclusion. Here, the upper layer of teeth fits in a way that it extends the lower layer of teeth causing a huge gap between both layers of teeth. Overbite issues can be genetically inherited. Habits like biting our nails, tongue thrusting, chewing pains or pencils, and biting our nails can cause this issue.
Now, the question that we are going to discuss is if Invisalign fixes these orthodontic malocclusions mentioned above.
Will Invisalign Fix a Crossbite or Overbite?
As mentioned earlier, the answer is yes. Professionals customise Invisalign tools based on the shape and size of teeth for different patients. This tool easily fits into the teeth and looks natural. Until and unless the dental condition is critical this can fix overbite and crossbite issues by making the alignment perfect. Moreover, Invisalign can even work faster in some scenarios. For more details about the treatment procedure and techniques and services, we provide contact us at MyDentistBurbank. You can also visit us online by going through our website mydentistburbank.com. Now, there are several advantages of Invisalign.
What Are the Advantages of Using Invisalign?
Invisalign gives a perfect and natural look as it is a transparent object or tool.
While having food or drink, the patients can remove Invisalign easily. The tool is removable and flexible.
Patients can eat their favourite food without any restrictions as they can eat the food normally.
Now, for Burbank dental Invisalign treatment, you can connect with our expert Dr. Sahakyan to avail yourself of proper treatment for your dental conditions.
Here, at MyDentistBurbank, we assure you of the best treatment that will bring back the smile you deserve. To avoid an unnecessary rush give us a call at 8185782332 to book a slot in advance.
Do not be ignorant. Fix your dental problems fast and keep smiling.