What Dental Veneers Can Achieve for You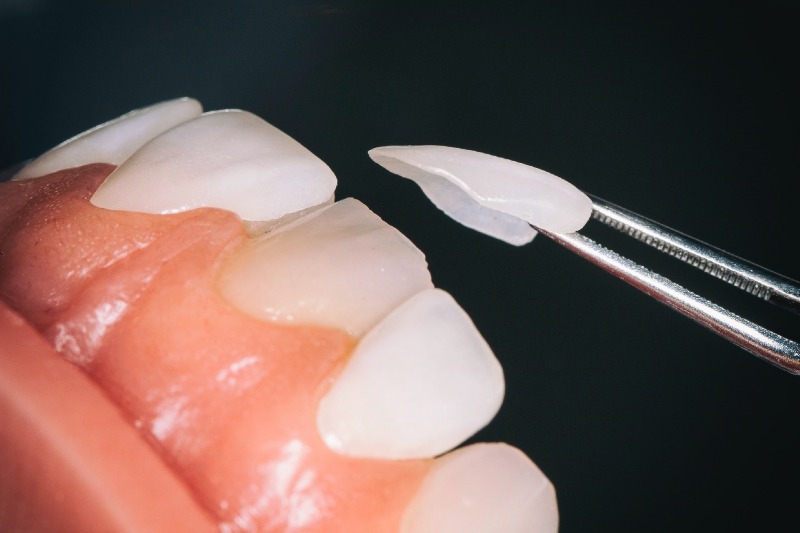 We all are self-conscious about our smiles. Do you pass up showing your teeth in photos? If you'd like to cover up upsetting dental problems like discolored, chipped, irregularly spaced, or twisted teeth and dental veneers might be a good option for you. There are several budding benefits to getting dental veneers, which is why this is one of the most well-liked procedures carried out in cosmetic dentistry. At Mydentistburbank, we can help you find out whether or not veneers are the correct solution for you.
Benefits of Dental Veneers: Dentist Burbank
Cosmetically Revamp Teeth Effortlessly
Dental veneers are thin pieces of medical-grade porcelain cemented to the front of teeth to build a smile more satisfying to the eye. They're customized for each patient to produce the most eye-catching look possible. Veneers are tooth-colored and replicate light in much the same way as natural teeth. Moreover, they don't tinge easily. Hence, for people who are looking for precision, they're an outstanding option. Veneers provide an easy way to repair major cosmetic problems with your teeth.
Offers a Natural Appearance
The procedure for getting this kind of dental reinstatement may necessitate more than one appointment. However, the result looks unbelievably natural! During the first appointment, the dentist would take impressions of your teeth and send them to a lab where the veneers will be created. The lab manufactures veneers that will go with the tint of the tooth enamel and the curve of your natural teeth.
Porcelain Veneers Are a Simply Invasive Process
This is a less persistent procedure than other dental reinstatement options that our dentist Dr. Sahakyan offers at Mydentistburbank. To put them in simple words, the dentist will first take away ½ millimeters off the front surface of the treated teeth. Once the surface of the tooth has been shaved down, each veneer cover is put into place using particular cement. The dentist at times needs to make small adjustments to the size or color of the veneers. This is done to create the most natural look and feel possible.
Veneers Are Everlasting and Robust
These are permanent and they defy decay and staining. Since the veneers are non-porous, they oppose blemishes and cavities better than your natural tooth enamel. With correct upholding, a dental veneer will last between 10 and 15 years.
Keeping Up Dental Veneers Is Trouble-Free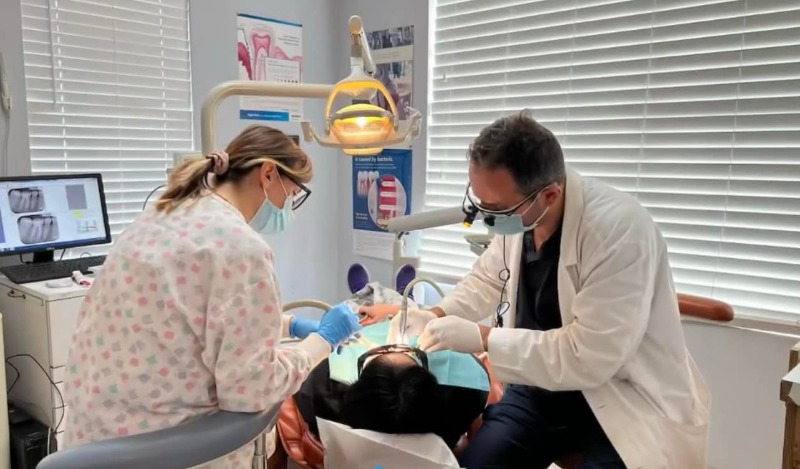 You don't have to do anything particular to look after dental veneers. It is the same as taking care of your normal teeth. You must brush twice a day and floss at least once daily. Besides, you should schedule habitual checkups with us at Mydentistburbank to keep up the natural white shine to your teeth.
A Permanent Tooth Whitening Option
Some patients often visit dental clinics to get their teeth whitened, while a few options are to get veneers. Unlike natural teeth, veneers defy discoloration from habits like drinking coffee or smoking cigarettes. These dental prosthetics are exceptionally hard-wearing. Most importantly, these are habitually stain-resistant so it won't be obligatory to get them whitened regularly, as you would do for your natural teeth.
Burbank Dental Veneers
At Mydentistburbank, we only work with the best. All our dentists are highly skilled and professional. Contact us at 8185782332 to consult Dr. Sahakyan. Our dentists will examine your teeth and suggest you the best.