What Are the Main Benefits of CEREC® Crowns?

Have you ever fractured a tooth or lost a large filling? Maybe you've had root canal therapy on a tooth or a front tooth that is cracked or has always been peculiarly formed? Then you've possibly required a crown and experienced soppy impressions and numerous appointments that are tiresome and annoying? Does this sound familiar?
What if you get a complete crown – from start to finish – in one, simple visit. Yes! You heard it right. So, this is possible with a CEREC crown. Looking to know more?
At MyDentistBurbank, we know how significant your dental health is to you and your family. We also realize that you have a tight schedule. Accordingly, we work hard to provide first-rate dental crowns as opportunely as possible by using the latest dental technology… CEREC.
To begin with, let's explain what is CEREC.
CEREC: What Is It?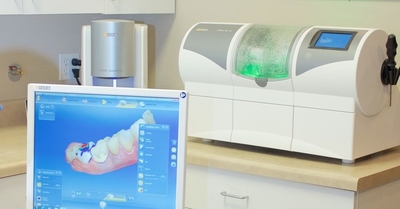 CEREC is a high-tech dental device that allows patients to go from diagnosis to walking out of the clinic with their new crown in place, all on the same day. To put it in simple words, it only takes a couple of hours from start to finish!
CEREC uses the CAD/CAM or "Computer-Aided Design" and "Computer-Aided Manufacturing" technology to produce your CEREC crown in just one visit. This pioneering digital mapping technology charts the inner side of your mouth and takes a computer image of your tooth. Hence, it's very comprehensive and precise.
The Benefits of CEREC Technology:
Instantaneous Restoration
One of the key benefits of CEREC® technology is that it gives instant restoration to patients. As compared to any other indirect dental restoration, CEREC crowns can be made in just one appointment at the dentist's lap. Old-style dental crowns often require two to three appointments. This at times gets difficult for a lot of people to commit to. CEREC crowns, conversely, can be very beneficial for those who have tight schedules.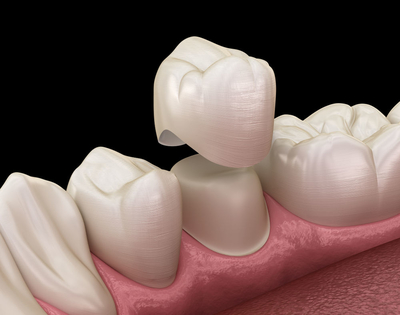 CEREC technology offers the advantage of comfort. Out-of-date dental crowns frequently necessitate an impression or mold to be taken of the injured tooth, which can be painful and irritating for the patient. Furthermore, having a provisional crown placed can be frustrating and even lead to some uneasiness.
However, with CEREC technology, digital impressions are taken, which does not necessitate any physical molds to be made. Besides, as CEREC crowns are made in the same appointment, the patient will not have to wear a provisional crown, hence evading any uneasiness to occur.
The most noteworthy benefit of CEREC technology is that it saves time! Out-of-date dental crowns need a few weeks. This is because a dental lab has to make them. This can be troublesome for patients who have tiring schedules or do not have enough time to visit their dentist two or three times a month. So, CEREC technology makes it possible for the patient to get a new dental crown in just one appointment.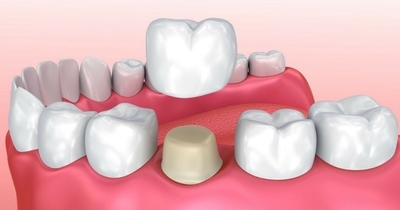 CEREC technology averts potential injuries. Many patients put their mouths in danger when undertaking traditional dental crowns. This is because there is a period of time that necessitates a provisional crown to be worn. Momentary crowns are not very safe or strong, which can make the tooth more inclined to damage from eating or bruxism.
To put it in simple words, the CEREC technology comes with a lot of benefits.
Best Clinic for Burbank CEREC® Crowns
Want to know more about CEREC crowns and the technology; call us at 8185782332 to schedule an appointment with Dr. Sahakyan. Reach us at MyDentistBurbank.