What Makes Adult Braces Different than Child Braces?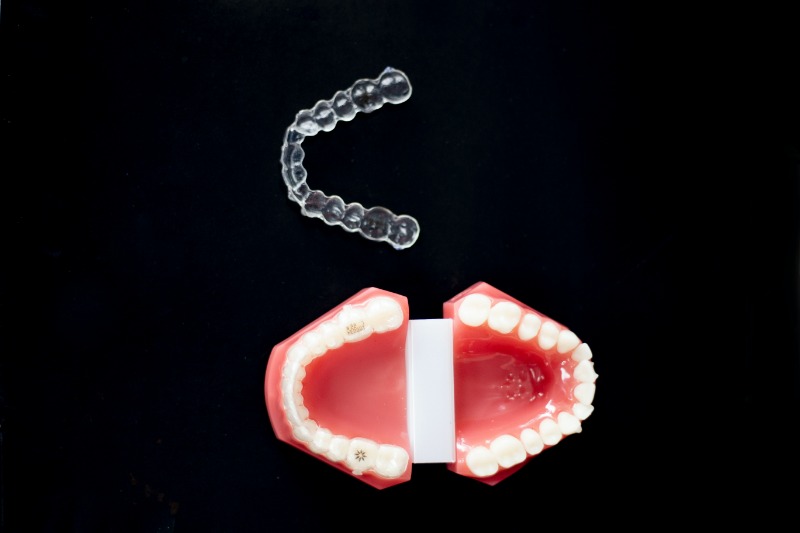 Dental issues are not new to us. There are so many problems that are related to our teeth that we face almost on a daily basis. Crooked teeth, misaligned teeth, completely missing teeth, teeth infections, etc. are the core dental issues that we experience.
Now, are you also in search of a dentist? Do you live in the Burbank region or nearby? If the answer is yes, then type Dentist Burbank to find the list of dental clinics and famous dentists that you can choose from. You can directly contact us at MyDentistBurbank for further proceedings.
Coming to the point, the major problem is, that we often ignore our dental issues and do not take initiative or motivate ourselves to take action so that, we can enjoy healthy teeth.
Like other oral issues, misaligned teeth affect our social lives a lot. It hampers our confidence while we communicate with others. We start feeling very low as it affects our personality as well. The good news is there are solutions for this particular problem. Yes, we can wear teeth aligners, and braces to fix this hitch and straighten our teeth.
What Are Teeth Aligners?
These are orthodontic tools that fix teeth alignment issues and straighten them to improve our look with a brighter smile and help to bring our self-belief back when we converse with others.
Teeth aligners can be traditional metal braces and Invisalign trays. Both are absolutely useful and popular. Here, the traditional braces are made of metal wires and elastics whereas, transparent plastics are used to make Invisalign aligners. Both adults and children can wear these braces to make their teeth straight.
Are Adult Braces Different from Child Braces?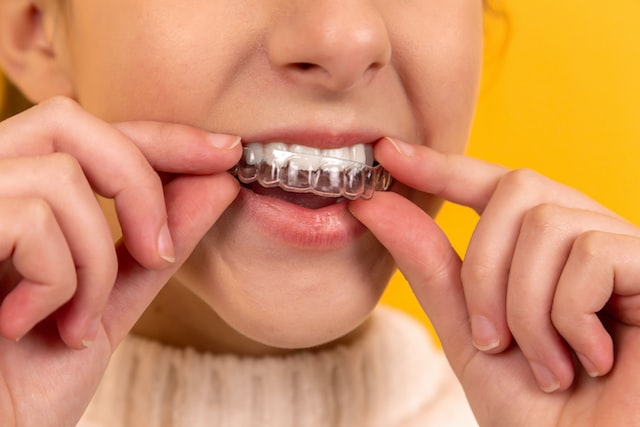 Technically same braces and the same materials are used both for adults and children, based on the size and shape of their teeth. But, still, there are fine differences between them.
Metal braces are not that much preferred by adults these days as they are more conscious about their looks. Though traditional braces are very effective and still popular, there is a growing tendency of wearing Invisalign among adults. These are fully transparent plastic and don't show up absurdly when we speak. Thus, these do not hamper the look at all.
An adult has set teeth. These don't grow further and are harder. On the contrary, a child has soft teeth and grows and moves till they are grown up. Generally, dentists keep on adjusting these tools according to the changing shape and size of a child's teeth. As a result, braces work faster for kids.
Kids, need to collaborate less with dentists as compared to adults. The main reason is that adults face more dental issues like damaged teeth, loss of teeth due to gum infections, and other complicated cases. Therefore, adults need to visit their dentists more for regular checkups.
At MyDentistBurbank, we always say that the best time to opt for straightening your teeth is your childhood as it works faster then. But that doesn't mean that adults need to worry about their teeth alignment. You just need to hold your patience and follow all the required steps your dentists ask you to follow to fix this issue. Simple! All those who reside in the Burbank area and are planning to fix their teeth alignment can search for Burbank Braces to avail themselves of the list of dental facilities.
What Can You Expect from Us at MyDentistBurbank?
At MyDentistBurbank we have all the modern amenities and equipment that are required to fix all sorts of dental issues. You can contact Dr. Sahakyan at 8185782332 for further help.