What to Expect from a Dental Check-Up in Burbank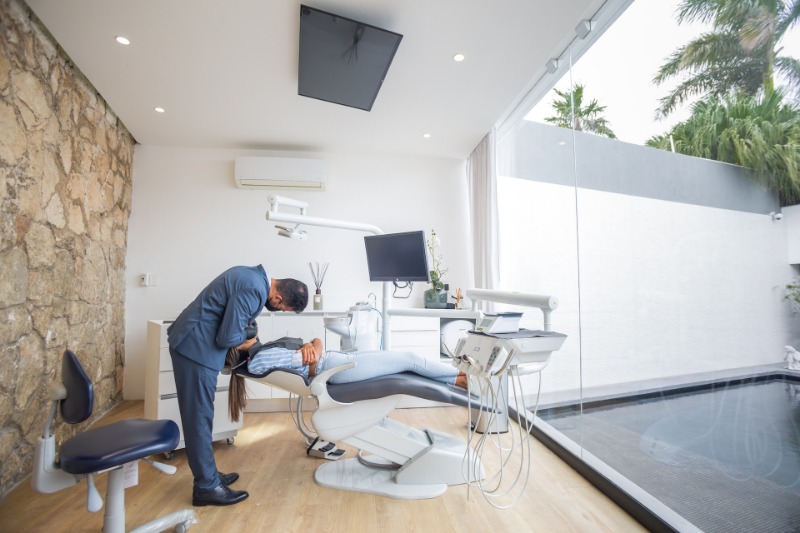 Taking care of your teeth means more than brushing, rinsing, or flossing them.  It is important to visit a dentist regularly for a thorough examination and professional dental cleaning.
If you have any dental problems, Burbank dental check-up allows you to keep your mouth healthy. Leaving dental problems uncured usually leads to tooth loss and could make dental treatment more difficult in the future. It is best to prevent the problems as soon as possible. Regular dental checkups are an important part of preventive health care.
The most important step is to find a dentist with whom you feel comfortable and then make an appointment. Contact us today to learn how the experienced Burbank dentist, Dr. Sahakyan can help you establish a foundation of good oral health that will last a lifetime.
Please call 1-818-578-2332 for an appointment today.
What can you expect from a dental checkup?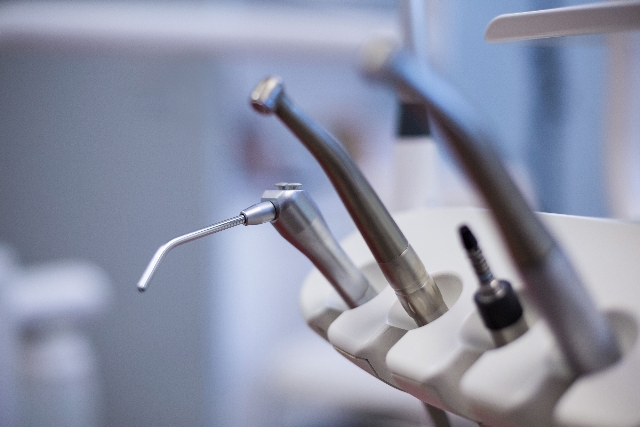 During a dental check-up, the Burbank dentist will:
Evaluate your overall health and oral hygiene
Evaluate your need for tooth replacement or tooth restoration
Evaluate the risk of tooth decay, and bone or gum disease
Check your jaw and bite for problems
Remove any deposits or stains on your teeth
Assess your need for fluoride
Demonstrate correct cleaning techniques for your teeth or dentures
Take dental X-rays
If necessary take other diagnostic procedures.
Here is what you can expect during the visits to My Dentist Burbank
Dental and health history evaluation
On the first dental check-up, your dentist will take a complete health history. The dentist will need to know about your medical history. Also, it makes a difference if it is your first visit to the dental practice or if you have been to the practice before. It is important that your dentist knows about any health problems, allergies, or anxieties you may have in order to avoid concerns and make sure you get the right care.
Thorough dental cleaning
A dentist or a registered dental hygienist removes built-up plaque and tartar that can cause bad breath, cavities,  gum disease, and other problems. Then the dentist or the assistant flosses and polishes your teeth.
Examining the teeth
During the examination, the condition of the oral cavity and the result of previous treatment are assessed. The dentist performs a full examination of your mouth, gums, and teeth, looking for signs of teeth problems.
The dentist also gives advice on caring for your teeth, preventing cavities, and answering your questions. You can discuss with the dentist how to avoid tooth decay, improve oral hygiene, get rid of bad eating habits, etc.
X-Ray Examination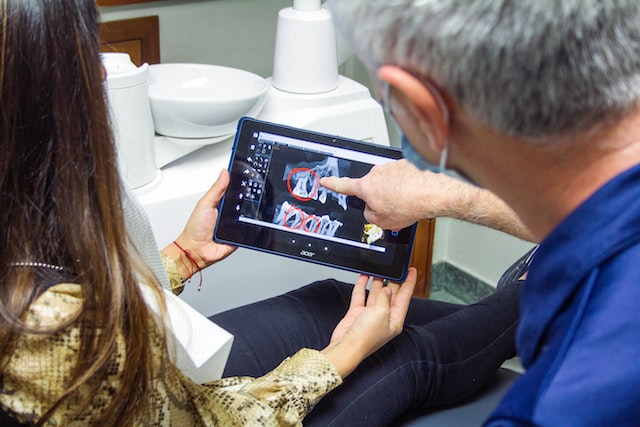 In most cases, the dentist may recommend an X-ray examination. X-rays can diagnose dental problems otherwise unseen. Tumors or cysts, abscesses, damage to jawbones, and destruction between the teeth can be diagnosed by X-ray.
How Often Should I Go to the Dentist?
It is important to visit a dentist every at least every six months for a regular examination and professional cleaning. The period of six months has been established for a reason It is during six month period that the first signs of dental disease appear.
Treatment Results and Final Dental Advice
After the dental check-up, your dentist lets you know exactly what is going on in your mouth. The dentist discusses your oral health problems, including your risk of tooth decay, gum disease, and any other oral health problems, and advises you about the next steps. It is extremely important that you listen to this advice and put it into action.
Prevention of disease or early diagnosis and treatment is very important for a successful treatment. The sooner you begin to monitor the health of your oral cavity, the fewer problems that can arise. Call 1-818-578-2332 or contact the best dentist in Burbank, Dr. Sahakyan to schedule an appointment today.