What Is Dental Monitoring?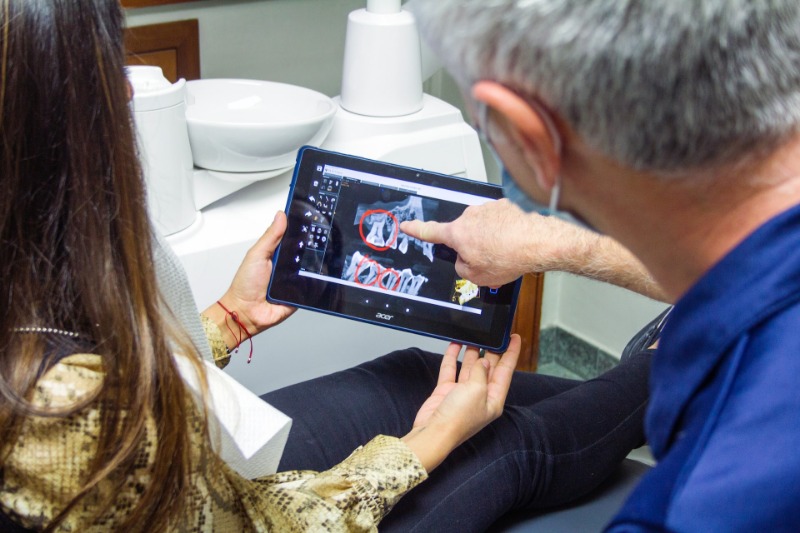 Dental monitoring is the process that uses a smartphone app synced to computer software used in a dental clinic. Patients and dentists work together to monitor the progress of your orthodontic treatments like braces or Invisalign clear aligners. So, teens and adults love this new app.
Dental monitoring allows the clinic to inform patients, via the app, that they need to send a photo of their Invisalign aligners. The clinic would subsequently review these images to confirm if the patient's teeth are straightening and moving as intended. Consequently, dental monitoring gives a means of communication between patients and dentists that evades the need of having the patient come into the clinic more than they actually need to.
Why Is Dental Monitoring Done: Dentist Burbank
To put it in simple words, dental monitoring is planned to benefit both the patient and the dentist. However, let's discuss the major benefits of dental monitoring:
You need to visit the dental clinic less
Treatment results should be quicker
You can take an overseas trip whilst having your dental treatment
Can correspond more easily with your dental clinic
Dental treatment is easier to fit into your eventful schedule and lifestyle
Dental Monitoring: Why Should You Use?
Trouble-free to use
Better manage appointments
Monitor your progress
Dental Monitoring: How Does It Work?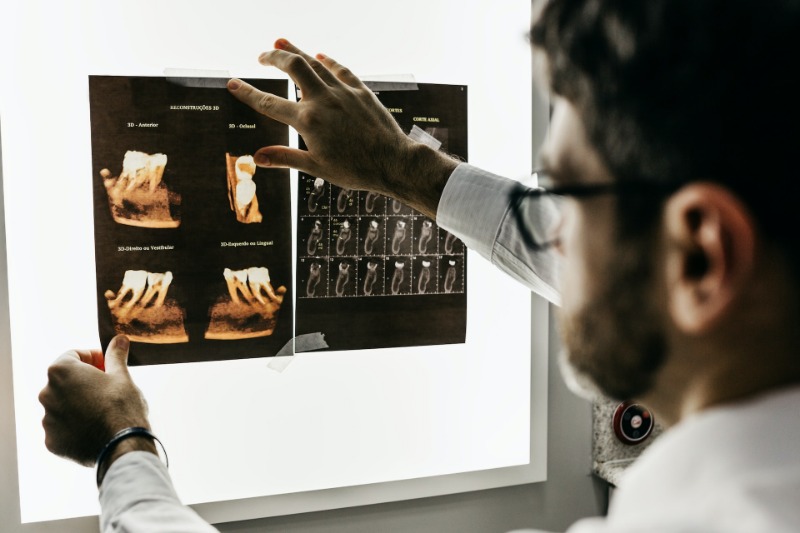 All you need to do is to scan your teeth by using the provided ScanBox and Cheek Retractor
Subsequently, give a smile wide and make sure that you take a scan of your teeth from all angles, which your dentist will direct you on.
The images get automatically uploaded once you have taken photos of your teeth, onto the AI engine where they are scrutinized.
These photos and their results are also accessible by your dentist who will provide their thoughts
The photos are automatically arranged, cropped, ordered by date and angle, and stored for your dentist to confirm the improvement of your treatment.
Supervise your improvement remotely
Dental Monitoring's AI can help to identify any clinical situation from the photos you upload and inform your dentist of your dental adjustments as you undertake your treatment.
The dentist will be able to notice the progression of your smile from diverse angles and remotely evaluate your progress.
Make sure that your development is on track
Dental Monitoring also makes sure that your dental progress stays on track.
Burbank Dental Monitoring
At Mydentistburbank, we're committed to making orthodontic treatment as opportune and hassle-free as feasible. We understand your life is full of activity and we want to cart off the stress of getting a healthy mouth. You can now use your phone to supervise orthodontic treatment with Dental Monitoring. So, we will help to convert a patient's smartphone into a remote monitoring gadget that helps us straighten smiles sooner with fewer in-clinic appointments.
At an in-person appointment with Dr. Sahakyan, his staff would provide you with guidelines on how to use the DM ScanBox and how to get started using the DM app.
So, if you've been thinking about a dentist for yourself or anyone in your family, we encourage you to visit us for a consultation. Call us at 8185782332, and schedule an appointment.
By taking regular photos you don't need to stop over at the clinic every six to eight weeks for a check-up. We only need to see you about three or four times during your entire treatment journey. However, this means few appointments to fit into your hectic schedule.