Failed Dental Implants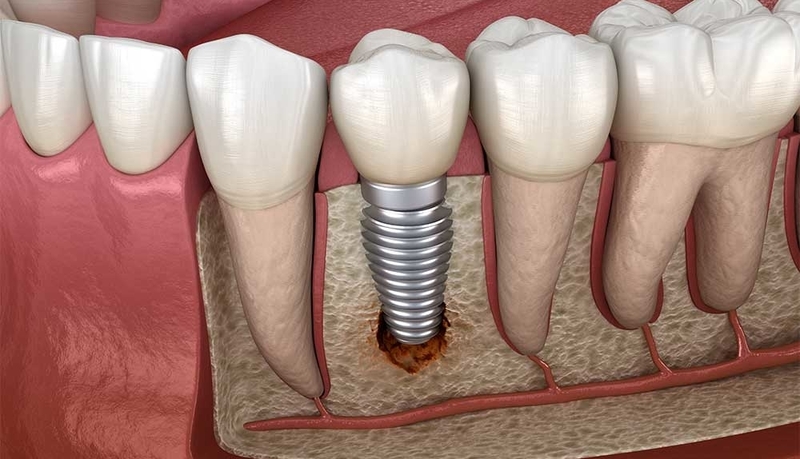 We all love to look good and move ahead in our life with confidence. Good and healthy teeth help us to gain that poise.
Now, the question is how a small human body element like a tooth can entirely change our personality? Actually, our smile does the trick and healthy teeth help to bring that smile to our face. With crooked or missing teeth, we often hesitate to converse with others as these hampers our look and personality.
Notably, there can be a lot of reasons that cause dental issues. A bad diet, irregularity in cleaning our teeth, and negligence are one of the key reasons. Dental implant techniques have emerged as one of the most popular ways to tackle dental disorders.
What Is the Dental Implant Process?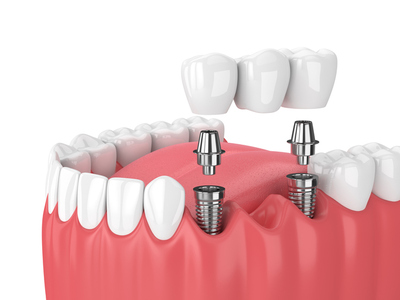 A dental implant is a dental restoration process where the dentists conduct surgery to place tooth roots made of titanium into the jawbones. They place it below the gum lines. It's extremely effective if a patient has lost a tooth or teeth. Dentists use this technique to restore crooked teeth as well.
The implanted tooth or a set of teeth looks absolutely real and smoothly fits into the gums.
If you are putting up in Burbank and planning to restore your teeth then just use the keyword phrase "Burbank Dental Implants" for an online search. You will find a list of popular clinics near your location. In addition, you can call us at MyDentistBurbank to book a prior appointment.
Why Choose Dental Implants?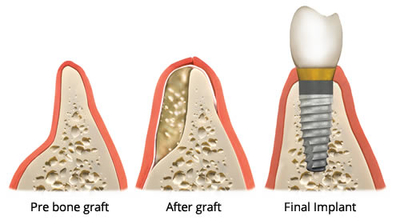 There are a number of reasons to choose dental implants. A few are listed below:
If you take care of your overall dental health and implanted teeth, it can last really long. In general implants last around ten to fifteen years.
This process protects the tissues of the tooth and helps to restructure the jawbone. Thus, it strengthens the bone structure of our face.
As mentioned above, here the dentists conduct surgery. As a result, the teeth fit into the gums smoothly and give a great natural look. Hence, we can enjoy a brighter smile and communicate with others with full confidence.
Dental implants enhance the overall dental health condition and at the same time, it makes our look and personality better.
Implanted teeth are easy to maintain. We can easily clean our teeth and gums in a usual manner by using soft toothbrushes, quality toothpaste, and floss. In addition, we can use mouthwash also to avoid bacteria and other infections.
How good and effective the dental implants may be, these can fail too to provide the result we normally look for.
A Few Reasons for Failed Dental Implants: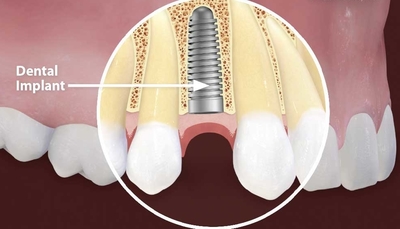 Negligence: Most, unfortunately, we often neglect to take care of our oral health which includes our teeth and gums. This negligence causes infection and other complications and damages our dental condition. In such scenarios, implants fail as well.
Irregularity in cleaning: If we don't clean our teeth and gums regularly, then, implants will not last long.
Ignoring existing infection: If your teeth get infected and you ignore it and don't visit your dentist, then, the infection can spread to the implanted area also. Because of this, the implant will not work.
Fortunately, failed dental implants can be treated if a patient visits the dentist in time. Through local anesthesia, the damaged implanted teeth can be removed and replaced after medically cleaning the area.
Why Choose MyDentistBurbank?
If you are looking for a "dentist in Burbank", you can directly contact Dr. Sahakyan on 8185782332. At MyDentistBurbank, we are equipped with all the modern facilities that ensure great dental treatment and a brighter smile.