Are Dental Implants Noticeable?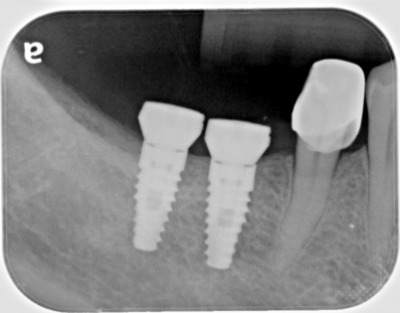 If you experience periodontal sickness or another form of suffering that has led to the loss of one or quite a few of your teeth. Now, you may be doubting how to fill in the breaches and reinstate your smile to its natural attractiveness. Breaks in the teeth can lead to numerous other cosmetic and health problems if not fixed. Filling these breaches helps to avoid contaminations and stop adjacent teeth from shifting in the mouth.
So, you are possibly acquainted with one of the most common treatments for enduring tooth loss: dentures. Dentures have been using this as a process to block in the gaps or reinstate the function of a mouth's misplaced teeth for several years.
Dental implants have become the favored treatment among patients with tooth loss. Dr. Sahakyan, at MyDentistBurbank, can fill in those unappealing gaps while reinstating the beauty and function of your mouth. Call us at 8185782332.
Benefits of Dental Implants
Patients get a natural-looking smile
Functions like natural teeth
Give long-term value commercially
Implants are enduring and do not slip like other solutions
Implants preserve the natural bone in the mouth
Dental implants generally last for 25 years but can sustain a lifetime if they are cared for appropriately
Easy to clean and care for
Convenient and abolish the awkwardness of taking out dentures.
If you are keen on finding out if dental implants are right for you. We inspire you to set up your preliminary implant consultation in our clinic. This will give us the scope to take a comprehensive look at your teeth and mouth, and discuss treatment choices. We also will develop a personalized treatment proposal, and reply to any queries or apprehensions you may have about the dental implant method.
Dental implants can be life-changing. Most importantly, it can allow patients to live a normal healthy life enjoying eating and drinking as they would with natural teeth. Taking that first step, to put it in simple words is worth it to attain that stunning smile you have always desired.
4 Types of Dental Implants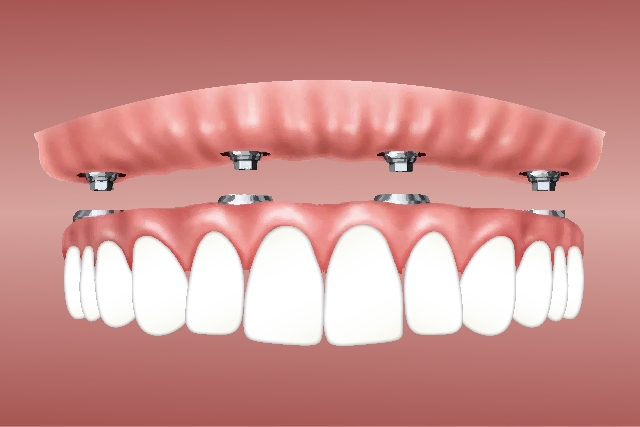 Single Tooth Implant
Implant-Supported Bridge
All-on-4 Dental Implants
3-on-6 Dental Implants
Dental implants if done correctly and by an experienced dentist is a safe and successful tooth replacement treatment option. Most people who get this do not face any problems. Most importantly, the procedures have a high success rate.
Are Dental Implants Noticeable: Dentist Burbank
Well, the implant is made of titanium and hence is not visible. The non-natural tooth (or teeth) connected to the implant can be made to match the patient's natural teeth in color and shape. The implant location may be to some extent noticeable in some cases because of minor changes in the gums. However, this is generally only visible to a professional and experienced dentist. Dental implants, in general, are an outstanding way to accomplish a natural-looking smile.
Best Clinic for Burbank Dental Implants
If you are looking for a lasting, natural-looking method of substituting missing teeth, dental implants may be correct for you. To schedule your implant consultation please call our clinic and our friendly staff will be happy to support you.
We follow a very severe sterilization practice for the safety of our patients. So, we use world-class equipment to offer high-quality dental care. At our clinic, you can enjoy maximum comfort.
Why Choose us?
Compassionate Care
Expert team
Affordable
Reputation for performing procedures with little to no pain
Our clinic is conveniently located
Book your consultation with Dr. Sahakyan. We look forward to meeting you and starting you on the path to a healthier, happier smile!