Commonly Asked Questions About The Teeth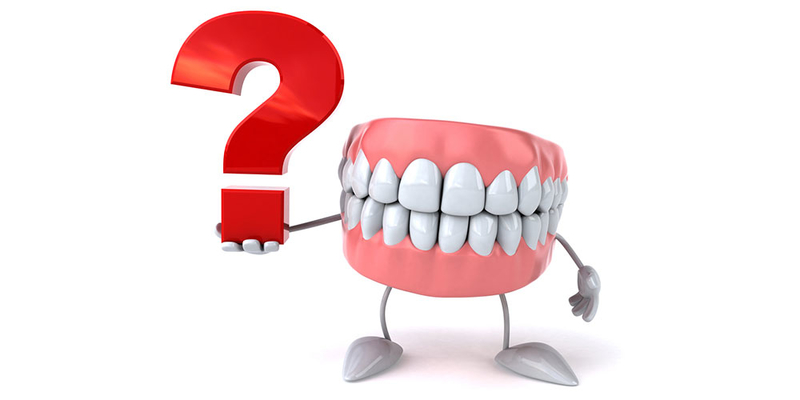 From a very early age, we develop the habit of asking questions. Asking questions to your dentist is an essential part of your long-term healthcare. Let's put some common dental questions everyone should ask at their dental appointment.
How Frequently Should I Get a Dental Check-Up?
Dental health varies from person to person. For adult patients, the general rule is to visit a dentist once or twice a year. This is important even if your mouth is in outstanding condition. Thus, you can get your teeth efficiently cleaned recurrently and keep up excellent oral health.
Ways to Increase the Whiteness of My Teeth?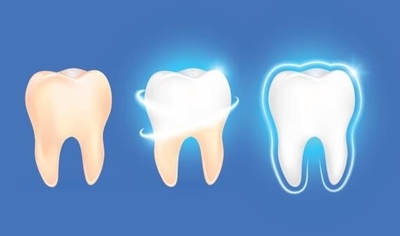 A gorgeous smile with sparkling white teeth is a huge confidence booster. Most people experience some staining of teeth over the years. This happens either from surface tinges or internal ones. You may take care of stains caused by coffee; tobacco, wine, and pigmented foods with the home whitening process. For internal discoloration, think of composite bonding.
When Do Baby Teeth Typically Fall Out?
Each child will bud and drop teeth on their own timeline. However, most children start losing their baby teeth between the ages of six and eight. They typically fall out in the same order in which they grew. You can at best defer it by as much as a year.
When Should My Child First See a Dentist?
Studies show children can build up their first cavities by two years old. Accordingly, dentists recommend booking the first visit once their first tooth appears – or, at the latest, their first birthday. This makes it easier for the dentist to catch possible problems that can distress your child's overall health and well-being as more teeth grow in due course.
When Should I Think about Dental Implants?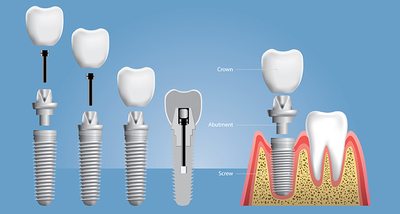 Dental implants are the perfect way to substitute missing or damaged teeth. Implants are enduring and serve as an outstanding option to dentures for anyone with an otherwise healthy mouth and jaw. Most grown-up patients are good candidates for dental implants. This is because they can help put off the remaining teeth from moving or loosening.
How Do I Avoid Tooth Decomposing, Gingivitis, and Other Problems?
The best way to make sure that a healthy mouth is to follow a balanced diet and habitually visit the dentist. Besides maintaining your oral care routine with twice-daily brushing and once-daily flossing is exceedingly essential. Guard yourself against problems that can affect your oral health by clarifying your doubts with your dentist.
Should I Use Mouthwash on a Regular Basis?
To put it in simple words, it depends. There are a variety of mouthwashes available in the market. Cosmetic mouthwashes intend to clean up breath and to keep up a healthy tooth color. However, they hold fluoride to help fight cavities too. Therapeutic rinses work to treat conditions like gingivitis, tooth sensitivity, and soreness. For more advanced conditions, prescription mouthwashes habitually include chlorhexidine gluconate to destroy bacteria that lead to bleeding, irritation, and plaque.
Why Should I Have Dental X-Rays Taken?
Your dentist should take a full set of dental X-rays. This would help your dentist supervise any changes that could be happening in your teeth between appointments. Most adult patients have X-rays done every year. Besides they go for a full mouth series every four to five years. But those with a higher threat for dental caries problems may necessitate them every six to 18 months.
Reach Us for Burbank Asked Questions
At Mydentistburbank it's our aim to help make your dental visit as comfortable as possible. Call us today on 8185782332 to book an appointment with Dr. Sahakyan, your Dentist in Burbank.